The service you need, where and when you need it.
A Futura line preserves its value through time, and a key part of its longevity performance is the comprehensive training, support and spare parts service provided by ProCare, our customer care division.
ProCare Portal
Finding up to date information about one's projects is not always as simple as it should be. That's why we created the ProCare portal, a single repository for fast and easy access to everything from job progress to spare parts, from user manual downloads to assistance case status. All just a click away.

Trouble-free installation, start-­up and year-­round efficiency are priorities for any manufacturer that has invested in a new line or upgrade. With this in mind, ProCare provides on-site and remote assistance with a team of experienced technicians on hand 24 hours a day, seven days a week.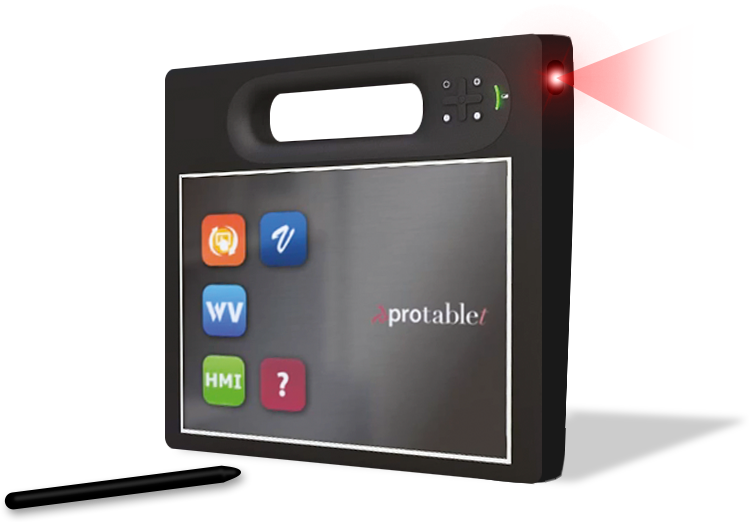 ProTablet is a robust portable device developed specifically for the industry, giving instantaneous access to all applications for your work on any Futura line. With its user-­friendly and intuitive interface, it can be integrated into your own system giving you real­‐time control in the palm of your hand.
ProVision is a latest-­generation device which enables you to receive remote assistance through the use of augmented reality visors. The customer simply puts on the ProVision visor, runs the software on the ProTablet and then telephones the Futura Service Department who are immediately able to see exactly what the operator sees. This enables the Futura support team to resolve any problem by guiding the operator step by step. This revolutionary technology has been certified and tested with ProTablet and is so simple to use that it requires virtually no training.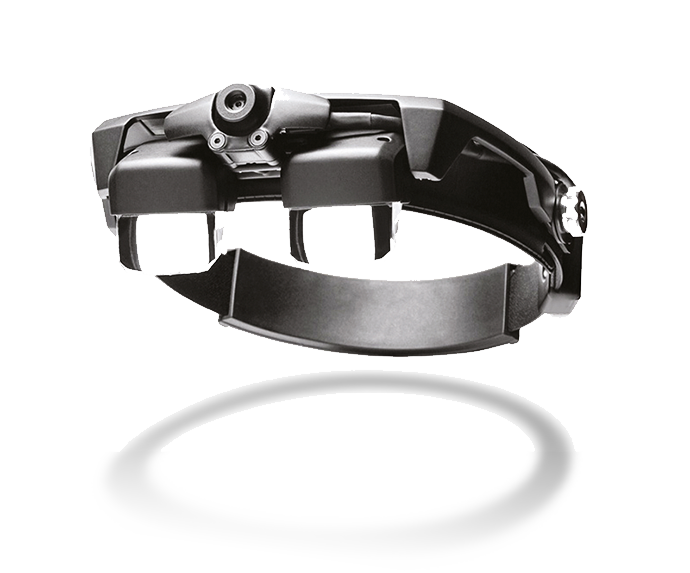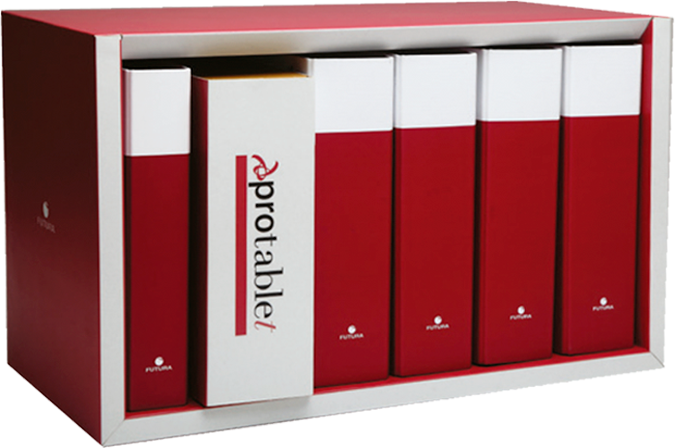 Composed of a ProTablet, an interactive CD and a hard copy of all the manuals, you have all the documentation you need in a single library.
ProConnect is a device that allows quick and easy remote support on all Futura's systems. Easy to install, it connects via Ethernet and accepts secure remote connections from the Futura service department, providing guided assistance via Internet or 3G.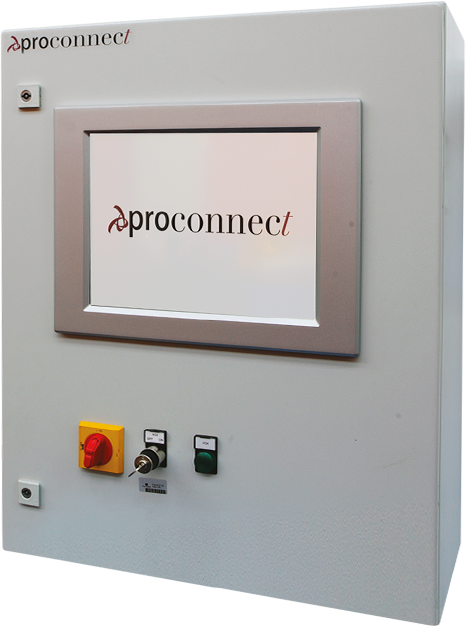 -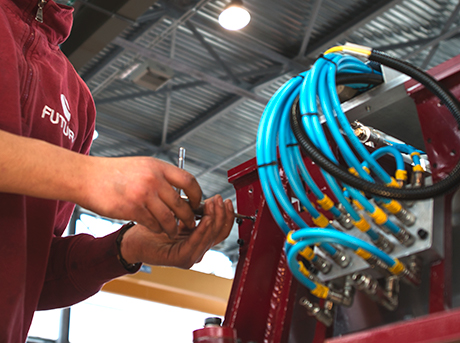 The FONS all-­inclusive technical support package guarantees faster onsite technician intervention at a fixed rate. This means immediate response to a service request and more efficient and faster problem management for Futura clients. We are proud to say that there is no comparable solution on the market.
Easy and fast access to spare parts is absolutely crucial to the efficient functioning of lines. For this reason Futura has a team dedicated to providing spare parts, helping clients quickly identify precisely what they require and then ensuring prompt delivery of any item to ensure any downtime is minimised.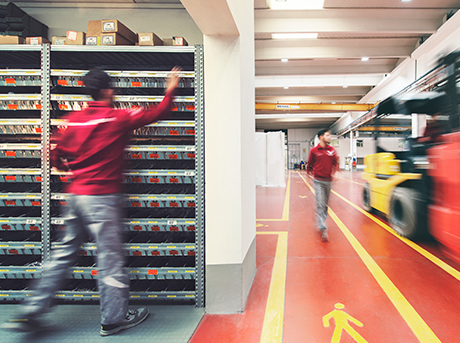 -
ProCare is based out of Futura headquarters in Lucca, Italy with regional services in Atlanta, USA for the North America market, Joinville, Brazil for Latin America, Sydney, Australia for Oceania and Shanghai for China. With its dedicated local teams, ProCare strives to ensure that when clients do require support, it is accessible and comprehensive.