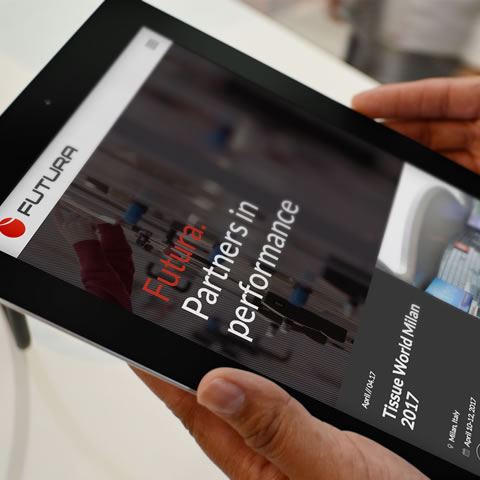 Unprecedented know how, innovative character and a distinct ability to partner clients to improved performance; these are the values that represent Futura, and will be conveyed through the Company's re-branding campaign.
Futura is reinventing itself and re-launching its communication plan starting from the definition of a strategy aimed at highlighting the Company's uniqueness, supported by a restyling of its logo and entire corporate brand book.
The slogan "Partners in performance" will serve to emphasize the value of Futura as an essential asset for partnership and technological leadership in the tissue converting sector.
The restyling of the logo and company identity is intended to establish the core brand image to portray the Company in a way that is consistent with the qualities it represents.
Marco Dell'Osso said: "Futura's new identity, together with all the additional marketing and communication activities that have been planned for the mid-term, mark the starting point of the re-launch of the Company's positioning in the market."
"Partners in performance" has been chosen because it underlines what sets Futura apart from the rest: the Company's ability to accompany clients to success based on effective partnership and technological leadership in the sector. The result: best integrated performance and significant competitive advantages.