Futura.
Partners in perfomance
Futura S.p.A. is the leading technology company for the manufacturing of converting lines in the Consumer and AFH tissue markets. It has earned this reputation through the endeavours of its President Fabio Perini, the man who changed the world of tissue and infused the company with his innovative drive and vision of a better future based on radical yet simple inventions.

This is why Futura has always invested significant resources in R&D, including a lab for developing and testing new technologies and automation solutions aimed at optimising and simplifying production systems with the goal of making them more efficient, safe and integrated.

Following the acquisition of Plusline, the focus on integration between converting and packaging has taken on greater importance than ever and has resulted in a seamless process from mother reel to shelf-ready packs for consumers.

In addition to tissue, in recent years Futura has also applied its technological know-how to the development of integrated solutions for the nonwoven sector, introducing innovations such as the Create calender and Andromeda handling system to a sector that rapidly reaped the benefits.
Faper Group
Futura is part of the Faper Group, a holding company founded in 2001 by Fabio Perini.
Today, the group is known for its expertise in developing technological solutions for transforming tissue into products for use in hygiene contexts, sterilisation equipment, real estate and innovative start-ups.
Fabio Perini
Fabio Perini was born near Lucca into a family of paper entrepreneurs. At the age of 17 he had already patented his first device for process automation in paper manufacturing. This was the first idea, and the first patent, in a long series of technological breakthroughs that in just a short while would redefine the concept of tissue converting. Since then he has dedicated his career to the creation of new industrial models and technology innovation.
He was nominated 'Cavaliere del Lavoro' in 1991.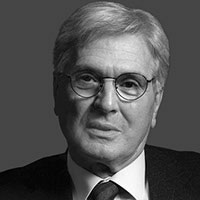 "An invention must be total, extreme, and simple at the same time"
Fabio Perini
President, Futura SpA
Leadership and Management Team
Since its first converting line was delivered in 2003, Futura has been considered the technological leader in the sector, an accomplishment that can be attributed to an approach based on innovation and inspiration, along with the dedication of its people.
The Board, lead by founder and President Fabio Perini and CEO Piero Ceccon, together with the management team, share a wealth of industry experience and knowledge, along with a bold vision and a focus on setting and achieving ambitious, tangible goals.
The corporate culture is based on a climate of trust, both internally and externally, and recognises that the human factor is key to obtaining the best possible results in terms of technology, service and partnership.
// Network
Futura S.P.A.

Via di Sottopoggio 1/x 55012 Guamo, Lucca – ITALY
(+39) 0583 94911
(+39) 0583 9491323