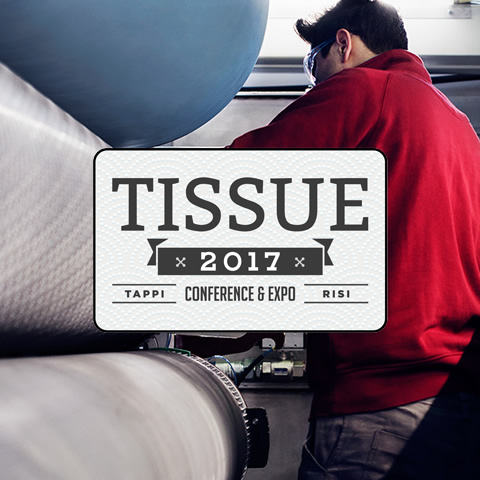 Meet us in Miami – October 2017
September 2017
Futura's presence at the debut Tissue 2017 Conference & Expo in Miami, October 3-6, signals its dedication to the Americas as a market. Futura has an established sales support and service presence in this region, in Alpharetta, Georgia, USA, and numerous high-performance converting lines in operation from Argentina to Canada.
Tissue 2017 is being co-produced by two leading organizations in the industry - TAPPI and RISI. As a major exhibitor and conference speaker at the event, Futura will present its latest solutions for achieving significant competitive advantages through best integrated performance, thanks to its core values of continuous innovation, superior product quality, dedication to service and long-term partnership.
Futura will focus particularly on converting tissue produced with through-air drying (TAD) technology and its ability, through specific innovations, to preserve bulk and minimize the effect of frequent reel changes – two issues which go to the heart of TAD.
"The preference in North America in particular for TAD tissue is, if anything, becoming stronger," said Sales Director Sergio Tonarelli. "This confirms that consumers are ever more discerning, which is welcome. The priorities for converting are therefore to preserve the precious bulk, softness and absorbency which TAD creates and to optimise the efficiency with which this high added-value product is made."
According to the organisers: "Tissue 2017 will be an unparalleled event covering all aspects of the industry. Anticipated attendees include senior executives and mill operations management from major tissue manufacturers; financial analysts and investors, as well as leading machine, chemical and process suppliers. RISI economists and industry analysts will also be available to speak with delegates about market trends."