Futura's Consumer lines are designed to respond to the demands of a market segment which expects a specific standard of innovation and finished product quality.
Futura lines guarantee tangible competitive advantages in terms of flexibility, safety, productivity and finished product quality.
Ease of use and maintenance not only mean reduced learning curves for personnel but also shorter time getting lines up to speed.
Naturally all lines can be configured according to specific requirements.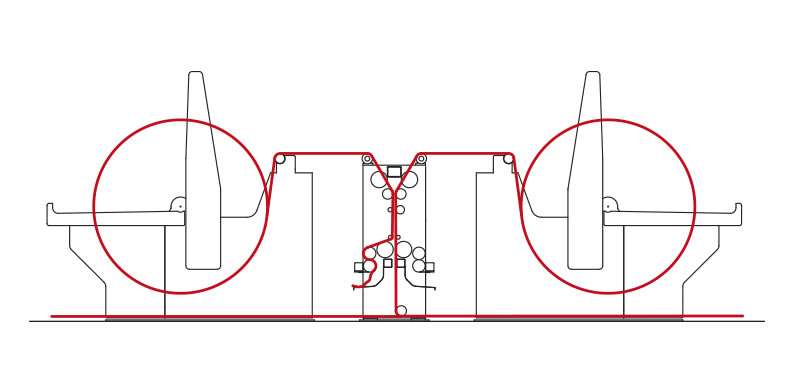 Start

Unwinder
Reel diameter: 2500 mm (98") 3000 mm (118")
Flying Splicer
Automatic web threading
Tail expulsion system
Stabilizing web foils
Web tension control by load cells
Carbon fiber idle rolls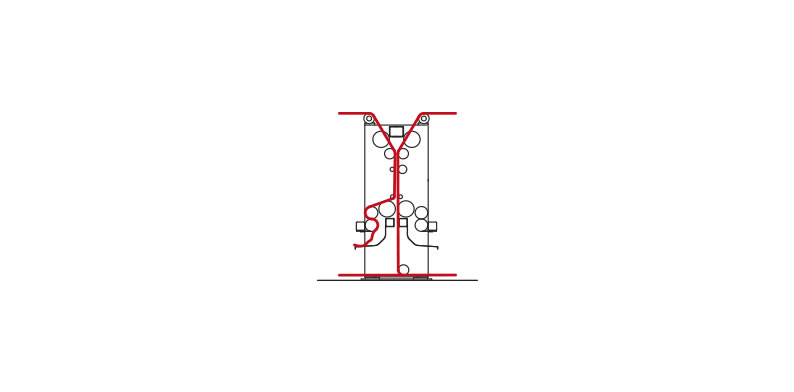 Sab

Splicer
Flying Splicer
Tail expulsion system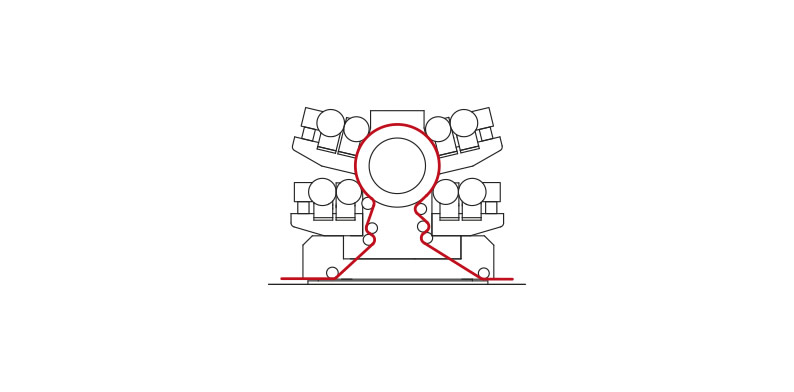 Infinity

Printer
Gearless technology
Fast sleeve change of just 3 minutes
Automated plate cleaning and steaming system
Incomparable printing quality
Ability to be used in both "in line" and "off-­‐line" configurations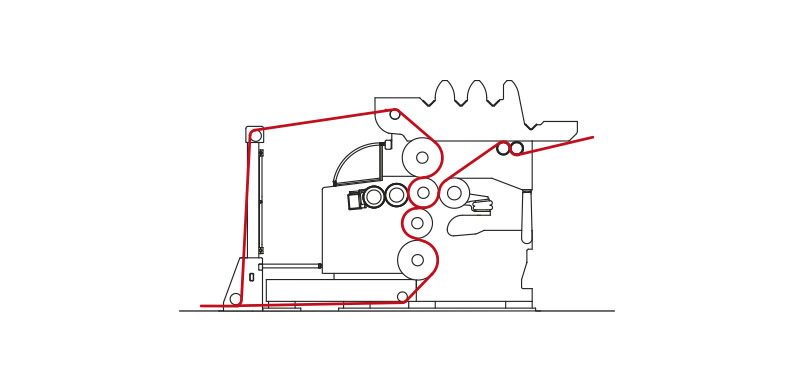 Joi

Embosser
Zero Deflexion design of embossing rolls with uniform nip at any pressure
Universal range of configurations, with change from Nested to Point-­to-­Point in less than 2 hours
Maximum speed, volume and efficiency in Point-­to-Point configuration
The unique Steel Marrying Roll ensures not only maximum product quality but also a notable reduction in maintenance
Ease of use combined with the highest safety standards
When used in Andromeda configuration, embossing rolls can be automatically changed using a robotised crane integrated in the reel handling system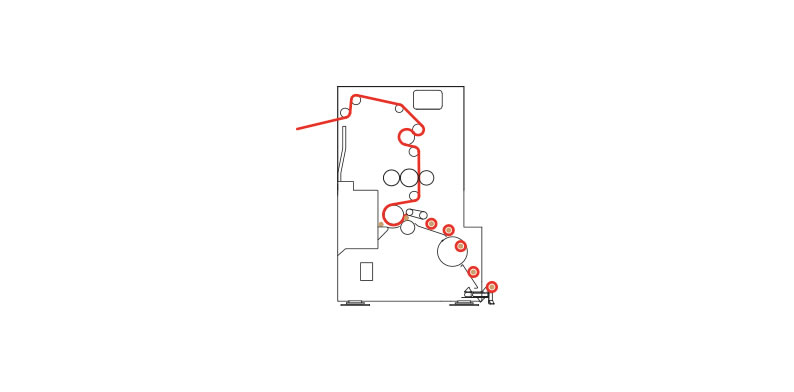 Sferica

Rewinder
New winding design
Unique patented transfer system performs log pick up and tail sealing
No tail sealer
Cycle rate: up to 60 log/min
Log diameter from 90 mm (3.54") to 160 mm (6.30")
All rolls are driven independently
Ply bonding (optional)
Double perforation (optional)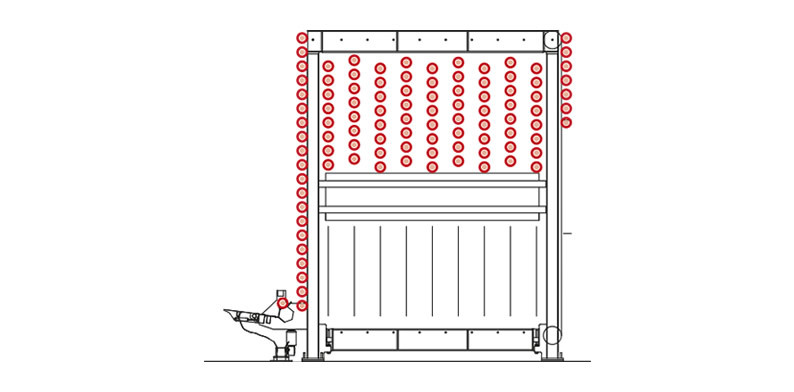 Motion

Accumulator
Storage capacity from 200 to 600 logs
Solid structure with double torsion bar for high reliability
No bucket oscillation
Automatic chain lubrication system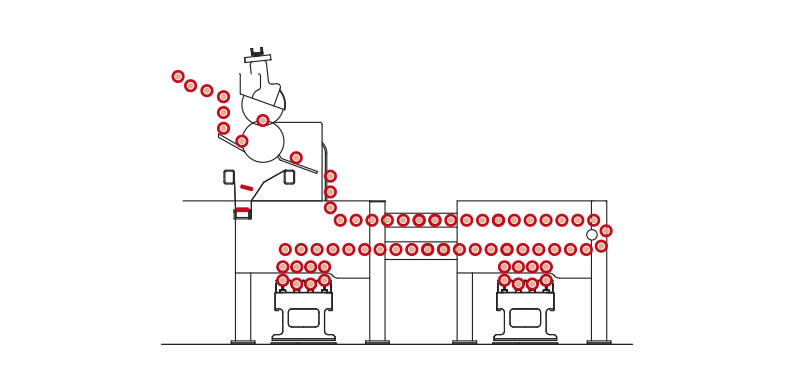 Utility

Cutting System

Trim Cutter
Speed up to 60 logs/min
Trim width down to 15 mm (0.6")
100% reliable trim elimination
No trims downstream
Log Loader
One or two log saw configuration
Selectable loading
Log Saw
Up to 920 toilet rolls/min (4 lane log saw)
Up to 460 kitchen rolls/min (4 lane log saw)
Log diameter from 90 mm (3.54") to 160 mm (6.30")
Configuration in 2-4-5 lanes
Universal clamps for full log diameter range
Log drive belt system
Automatic grinding
Wet grinding grit extraction system
All parameters set from panel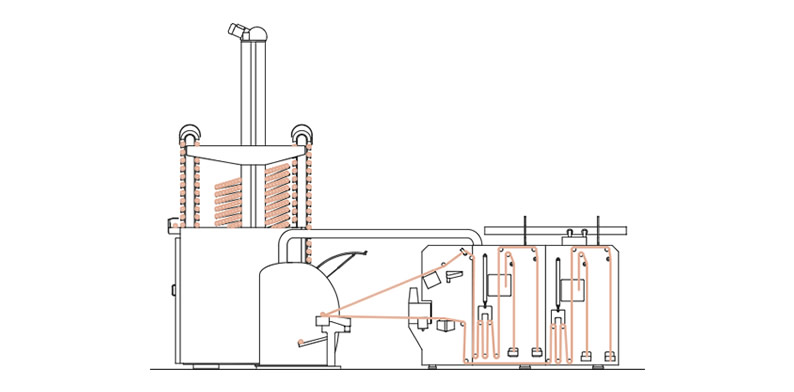 Coremax

Coremaker

Corewinder and Unwind stand
Speed up to 165 mt/min (541 fpm) or up to 60 cores/min
Flying splice on single frame
1 to 3 ply capability
Slot extruder cold glue system
Hot melt system to avoid "cat ears" at high speed
Cutting tolerance ± 2 mm (0.078")
Core accumulator
Stores up to 900 cores
Reliable operation up to 60 cores/min
Perfect core handling