Andromeda, the system which guarantees the best performance on the market,
represents the future of converting. Today.
A proudly Made-in-Italy technology, it embodies a series of key innovations, and by drawing on the technological excellence of its components brings concrete results in terms of process control, efficiency, automation and safety.
The Andromeda system integrates seamlessly into Consumer lines.

Andromeda system
UNIQUE TECHNOLOGY
Automatic reel management
Reel handling optimisation is of fundamental importance to converting lines.
Our Integrated Robotic System loads, unloads and splices reels with exceptional levels of automation and safety, ensuring maximum continuity of the production process. It also allows for the automatic changing of embossing rolls and can carry out maintenance operations from the unwinders up to the rewinder.
With operators freed up from many traditionally manual operations, it delivers not only exceptional safety but also unprecedented levels of productivity.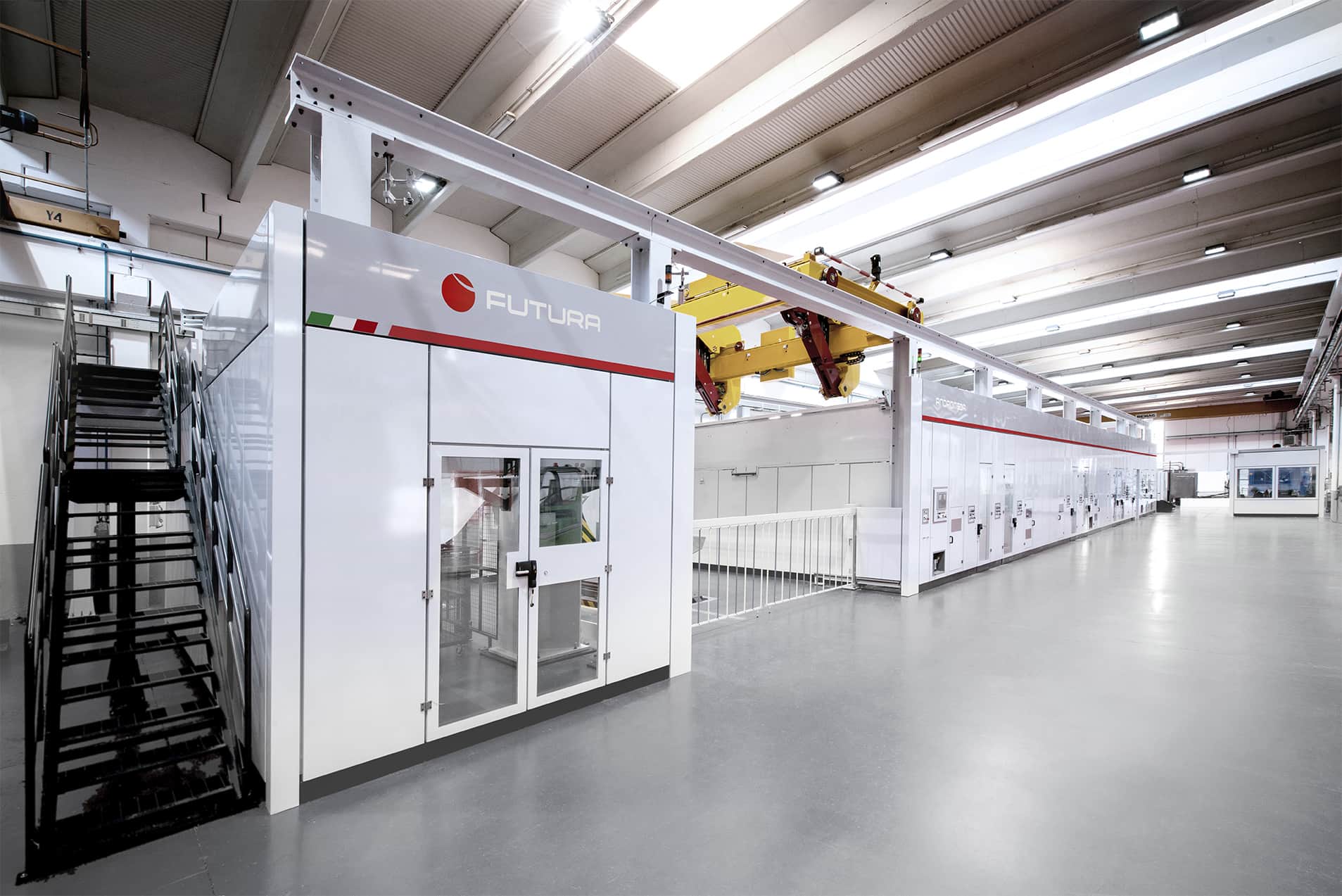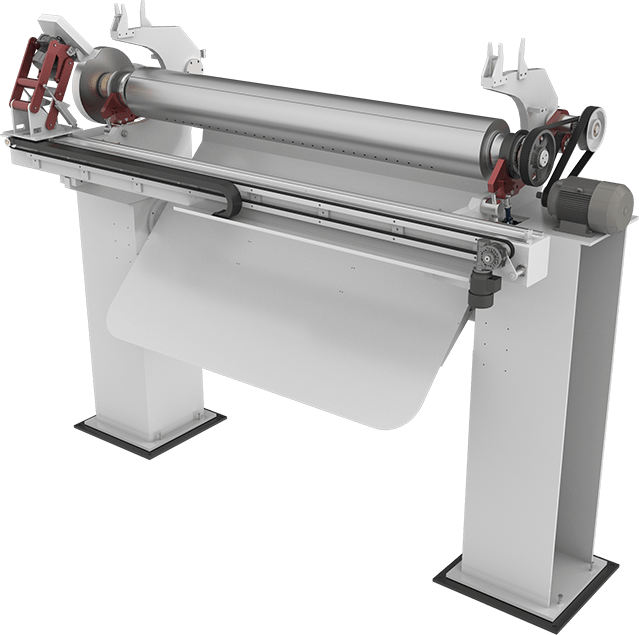 Automatic core system cleaning
The Andromeda system also totally automates the handling and cleaning of the empty reel while the machine is in operation. The empty reel is transported by Robotic crane to the cleaning system which automatically removes any remaining paper without damaging the core. From here, perfectly cleaned, it is positioned on the loading / unloading platform and moved to the warehouse. Once again, these procedures take place almost totally free of human intervention.
Andromeda system
F79.A INTEGRATED ROBOTIC CRANE
Safety improved: no suspended loads avoiding operators mistakes
Lower Manpower requirement
Only 7.2 mt height to manage JR of 3 mt diameter
Crane used for maintenance and embossing rolls change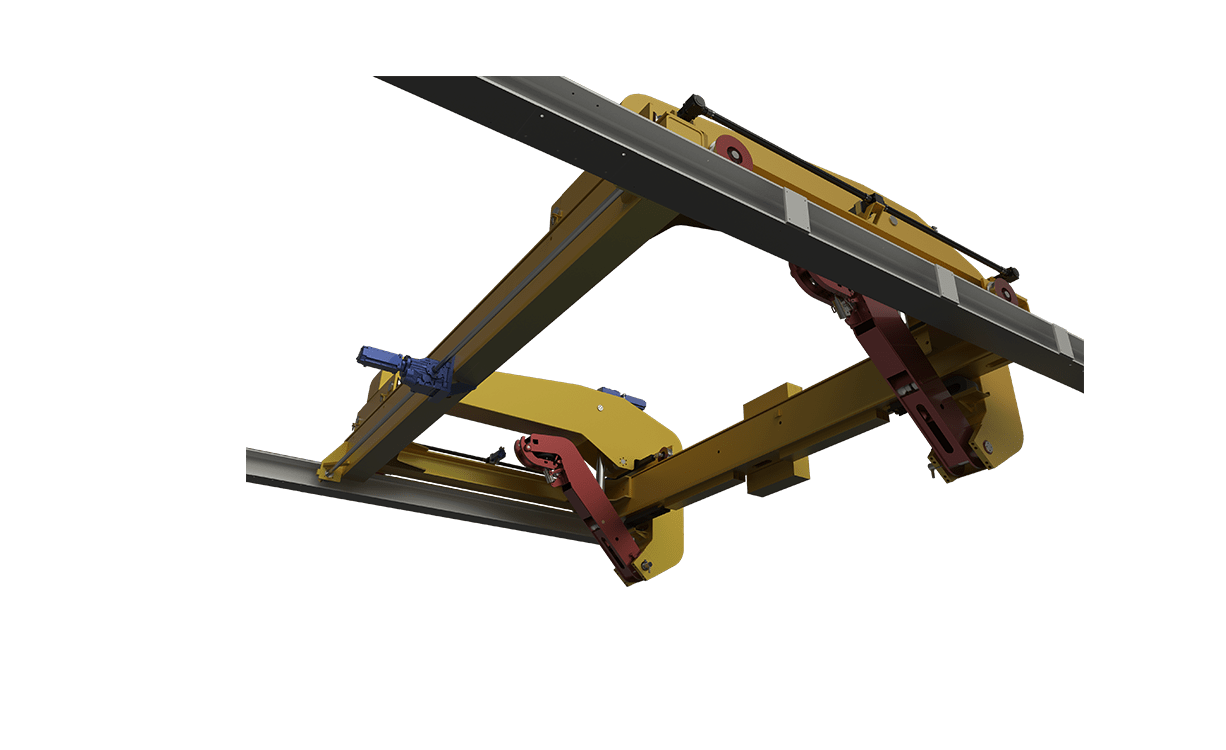 Andromeda system
AUTOMATIC CORE CHUCKS
Big chucks contraction (approx. 20% of diameter)
Bearing supporting core JR
Rigid JR support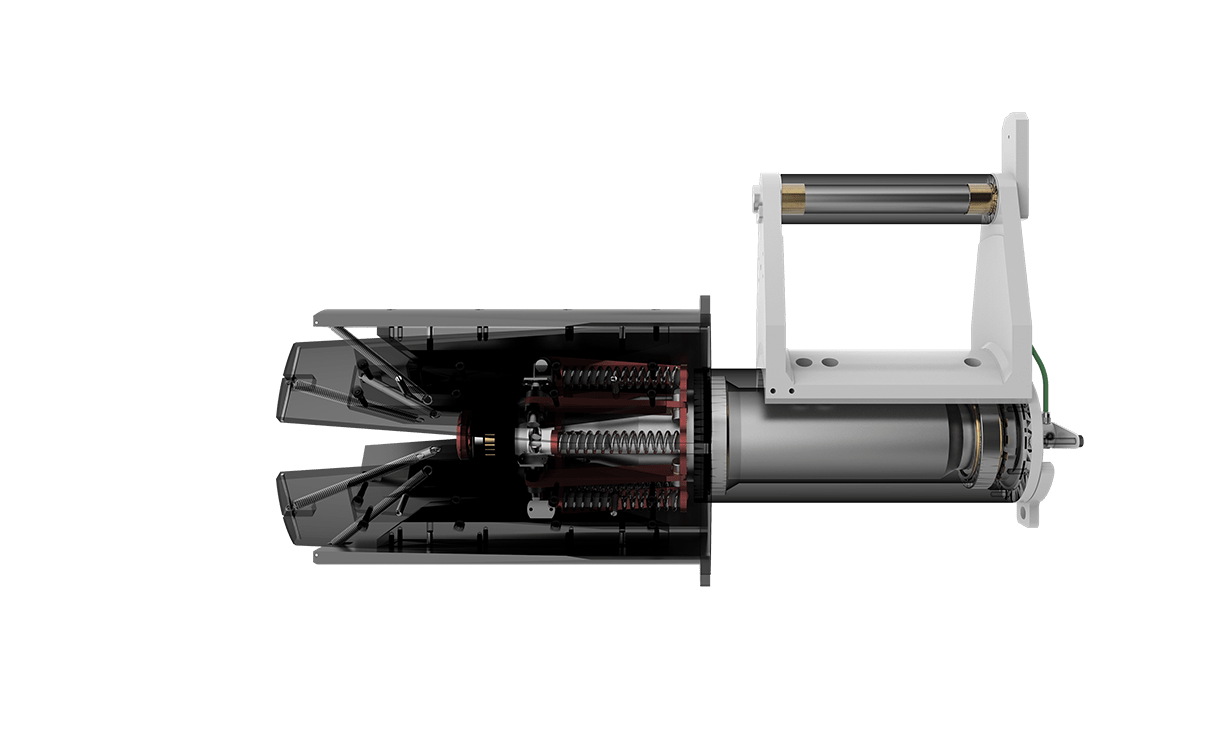 Andromeda system
F58.A AUTOMATIC JR CORE CLEANING UNIT
Fully automatic JR core cleaning during machine operation
Improved core life cycle
Reduced Manpower
Higher Safety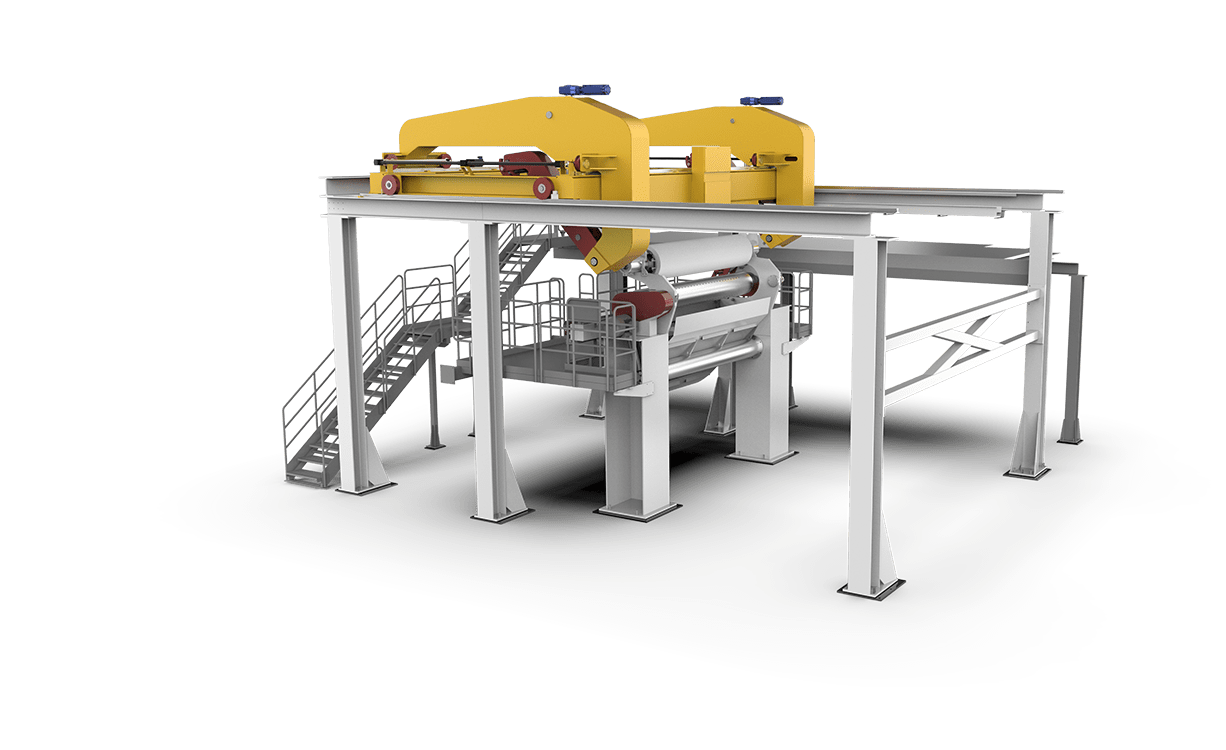 Andromeda system
AUTOMATIC PLATFORM
Automatic adjustment of the JR side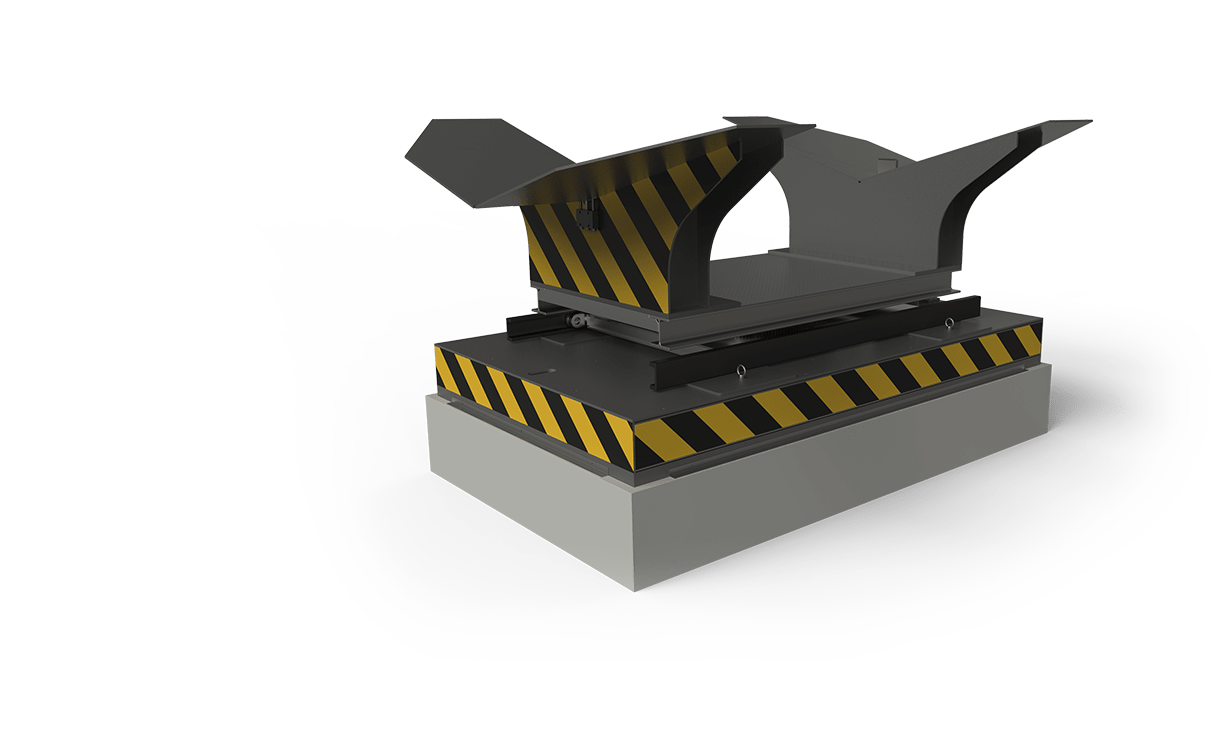 Andromeda system
F70.D UNWINDER
Constant belts angle during unwinding
Winder belts for better web control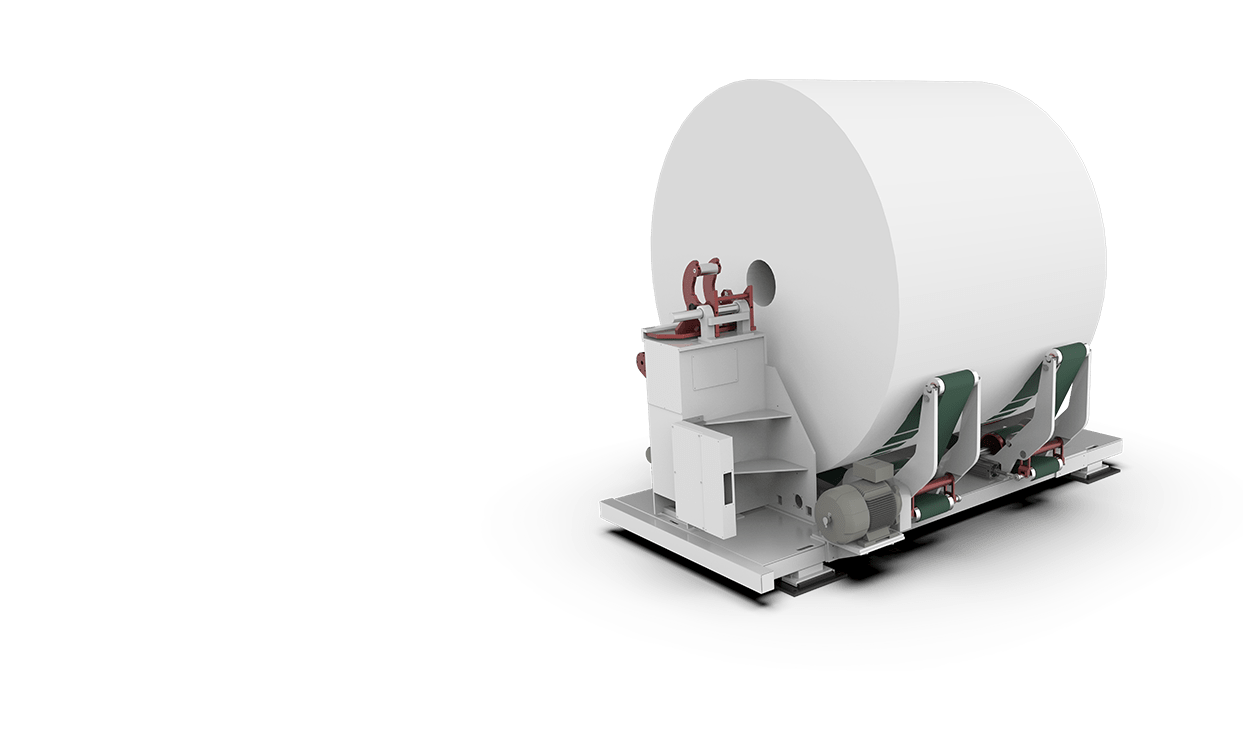 Andromeda system
F71.A FLYING SPLICE
Automatic web splycing system
Splycing speed: 100 mt/min
Splycing time: 60 seconds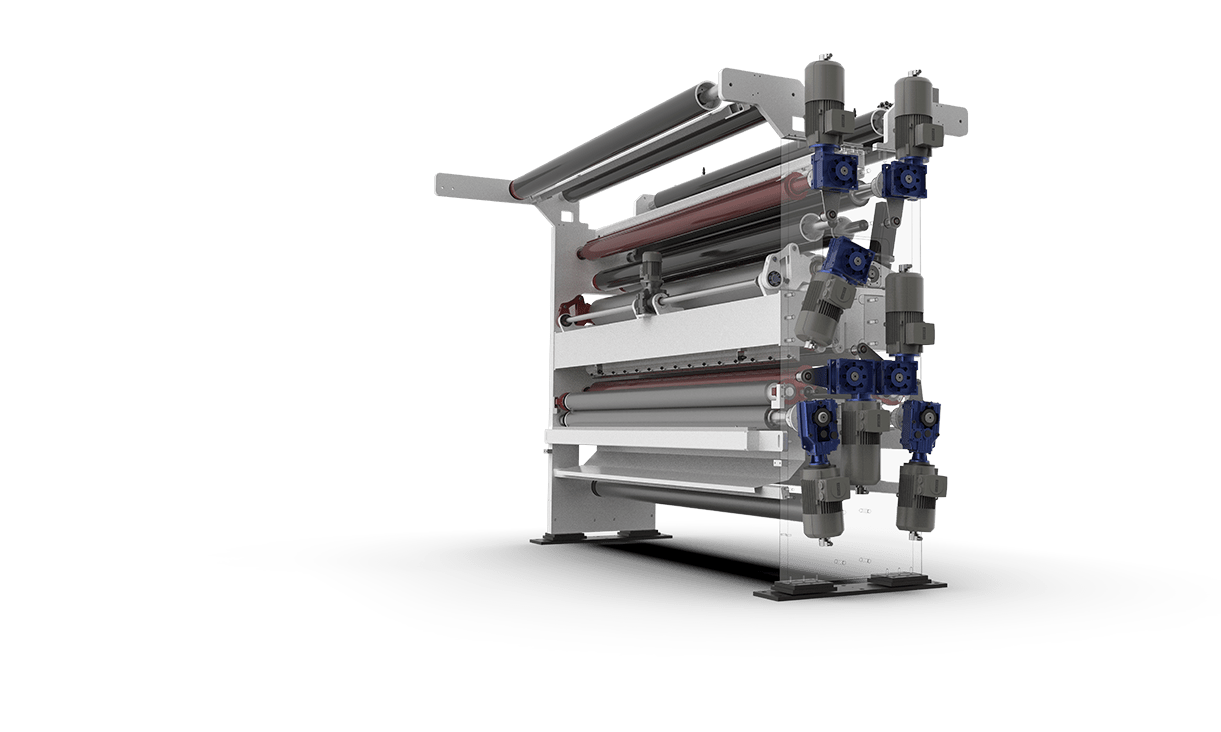 Andromeda system
REVOLUTIONARY LAYOUT
Andromeda occupies less space than other converting lines thanks to its automatic reel handling system which eliminates the area usually required by manual operation for jumbo reels management around the line.
Two Andromeda lines take up just 28 metres in width, compared to the standard 43 metres in the case of traditional configurations. The advantage is two-fold and clear: simplified logistics and a significant saving in terms of space.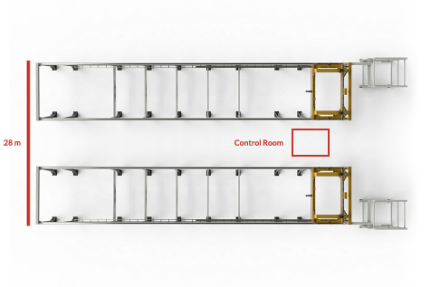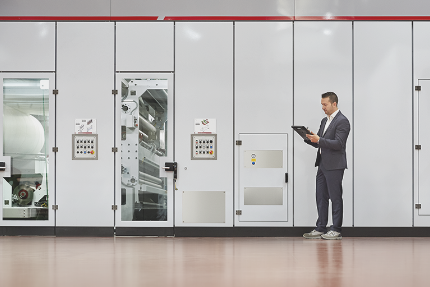 The extremely compact layout is also able to accommodate the innovative Duplex Core Maker, with its independent double core-making head, an ergonomic cardboard unwinding system and a new core accumulator. Each of these three machines has been designed to permit their installation inside the converting line rather than as an external unit.
This solution delivers a significant saving in terms of space, meaning positive effects on plant CapEx, particularly for greenfield projects.
The Andromeda system is fully enclosed with automatic roofs which open only when necessary. Although achieving exceptionally high speeds, it is the quietest system on the market and ensures greater control of dust by containing it within the machine enclosure. This avoids contamination of the plant and also reduces the load on the suction system.
The control room
What sets Andromeda apart from conventional lines with more basic levels of automation, is that the majority of operations are carried from the complete safety of a control room dedicated to one or more converting lines, using Futura's latest-generation control system.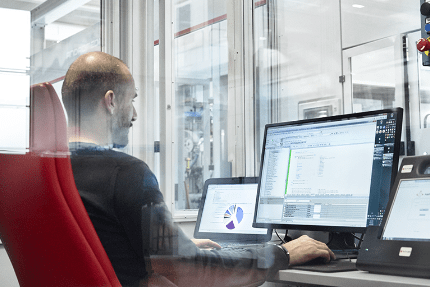 Andromeda system
F11.C DUPLEX COREMAKER
Innovative design and revolutionary layout
Safety and operational improvements
2 indipendent forming heads
Up to 120 mt/min each heads
Lighter cutting system with less movable parts
For 1 ply cores only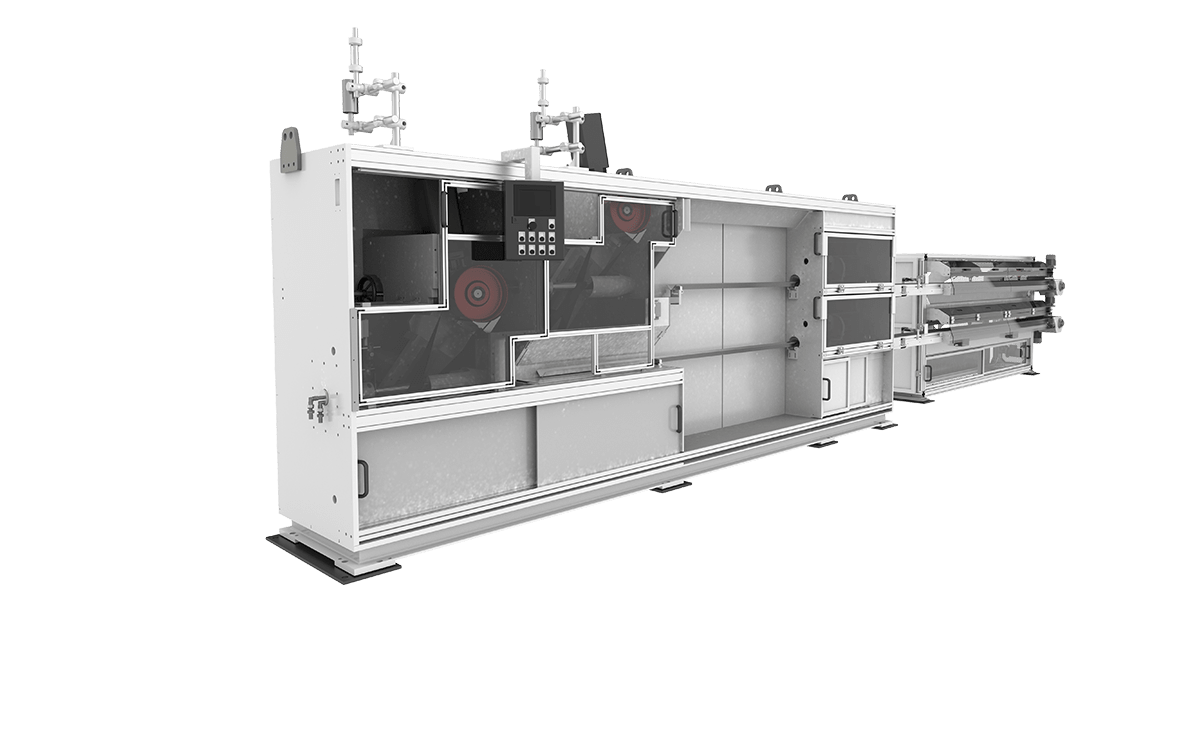 Andromeda system
F12.C UNWIND STAND
For 1 ply cores only
Automatic flying splice system
Dedicated electrical crane for Reel loading
Ergonomic design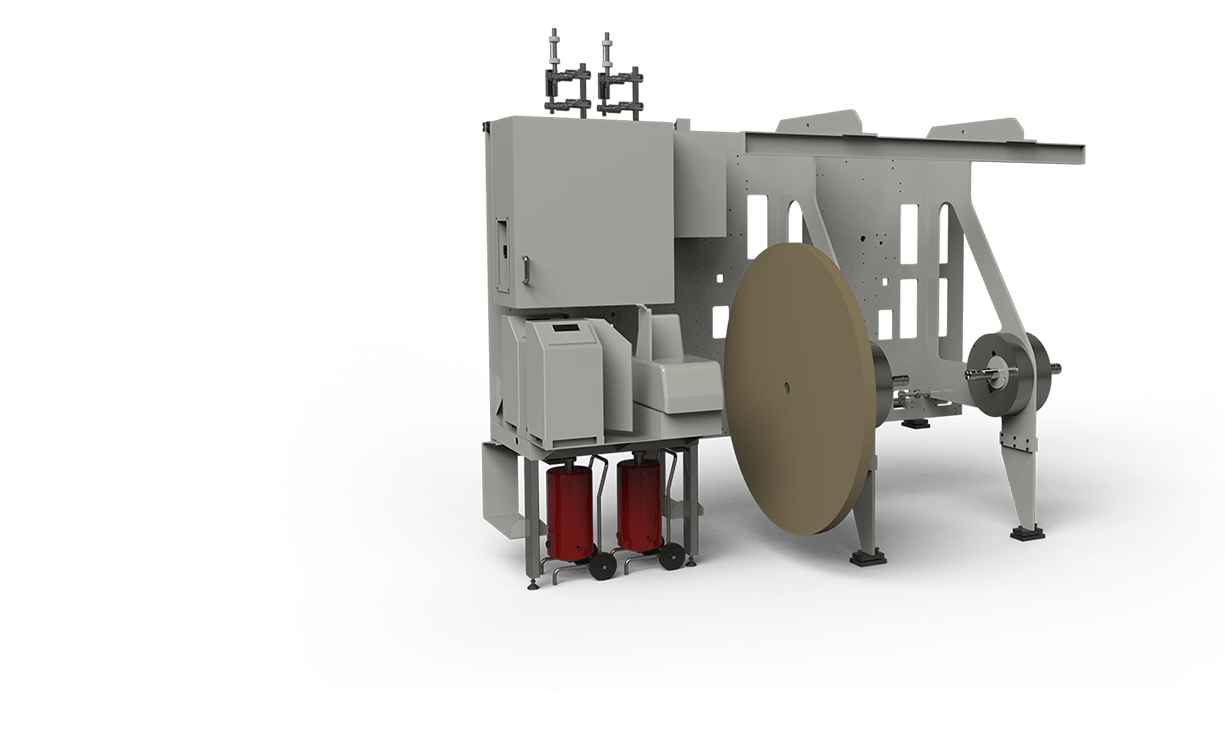 Andromeda system
F10.D CORE ACCUMULATOR
Core diameter range from 38 mm to 50 mm
Storage capacity: From 600 to 900 cores
FIFO Logic
Perfect core drying
Best core quality