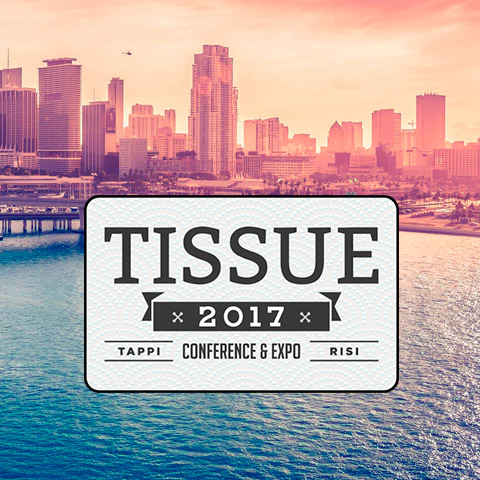 Make it a date - Miami in October
3 - 6 October 2017
Futura welcomes you to Tissue 2017 Conference & Expo in Miami, October 3-6, 2017.
Futura will occupy a booth in the exhibition to present its "Partners in Performance" credentials. From simple, effective solutions, to the most advanced lines in the market, Futura takes its own unique approach which has earned it the reputation as technical leader in the field.
Sales Director Sergio Tonarelli will also present a key paper at the Conference on the challenges and opportunities presented by premium tissue.
We look forward to meeting you in Miami.
Mindful of the battering which Florida has suffered from hurricane Irma our hearts go out to all those affected.