Create new horizons.
That's the power of the twentieth.
Time, as Einstein said, is relative.
Its real value is in how we use it.
Today Futura turns twenty and looking back we can see
just how far we have come in such a short time.
Technological leadership, continuous innovation and automation:
in the context of partnership, they have accelerated our ability to deliver
superior performance for our customers.
We're twenty. But what we stand for is ageless.
Faper Group
Futura is part of Faper Group, holding company founded in 2001 by Cav. Fabio Perini, of innovative solutions in converting and paper machines for the world of tissue.
Today, the Group has currently vested interests in engineering: solutions for tissue, sterilization equipment, real estate, innovative start-ups.
After having revolutionized the worldwide tissue industry in the 70s as well as the yachting industry with Perini Navi up to a few years ago, the Group is concentrated on the development of key industries for which its companies are market leaders in their aims of delivering pioneering, innovative and user-friendly solutions in order to meet performance seeking customer needs.
Fabio Perini
Fabio Perini was born near Lucca into a family of paper entrepreneurs. At the age of 17 he had already patented his first device for process automation in paper manufacturing. This was the first idea, and the first patent, in a long series of technological breakthroughs that in just a short while would redefine the concept of tissue converting. Since then he has dedicated his career to the creation of new industrial models and technology innovation.
He was nominated 'Cavaliere del Lavoro' in 1991.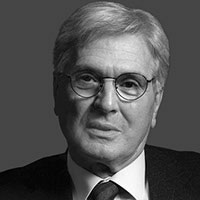 "An invention must be total, extreme, and simple at the same time"
Fabio Perini
Honorary Chairman
Senior Leadership & Management Team
Since the first line delivered in 2003, Futura has achieved technical leadership through innovation, inspiration and the dedication shown by all who work for Futura.
Fabio Perini, founder of Futura, has taken the position of Honorary Chairman. Fabio Boschi, CEO of the holding, serves as Chairman.
Since June 2017 Piero Ceccon has assumed the role of Chief Executive Officer.
The Board and wider management team combine considerable experience in the industry with the skill and vision to deliver tangible results. The company culture fosters trust internally and externally, and acknowledges the contribution of the whole team in providing the best in technology, service and partnership.
// Network
Futura S.P.A.

Via di Sottopoggio 1/x 55012 Guamo, Lucca – ITALY
(+39) 0583 94911
(+39) 0583 9491323