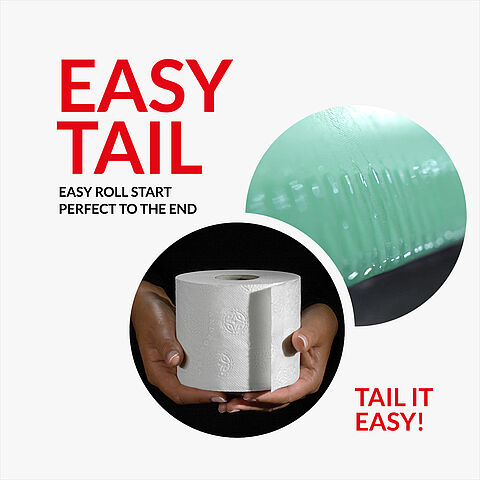 Discover the new patented "Easy Tail" gluing system
October 2022

"Easy Tail" is the new technology adaptable to any Futura rewinder.
It allows the application of the glue for closing the tail directly on the paper, with unprecedented precision and control.
An innovation that guarantees the simplest start to a new roll and a perfect experience down to the last sheet.

EASIER FOR ROLL MANUFACTURERS
- Better application control
- Greater precision
- Less glue contamination
- Absolute process continuity

EASIER FOR CONSUMERS
- Easier roll start
- No waste: use the roll from the first sheet to the last