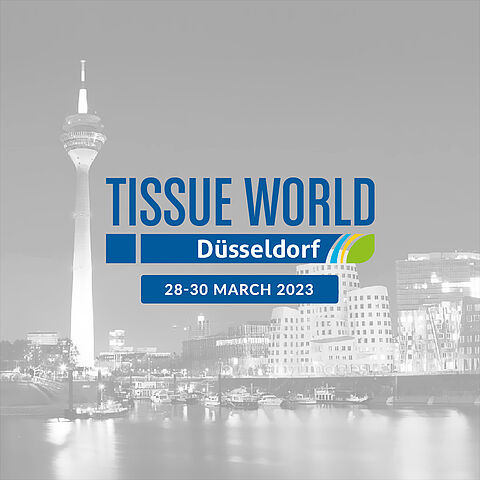 Ready to meet at Tissue World Düsseldorf 2023
28-30 March 2023
Booth F20
Futura is pleased to announce its participation in the next edition of Tissue World, which will start in a few weeks for the first time in Düsseldorf. This event will bring together thousands of professionals from the sector for three days in one of the most established tissue markets in Europe.
With its partner Plusline, Futura will welcome customers and prospects to its stand and will participate in the conference with a presentation by Matteo Giardini, Business Development Director of Plusline.
It will be an opportunity to share the latest design innovations and ongoing technological developments, in line with the United Nations Sustainable Development Goals (SDGs).
Together 2.0 will be a particular highlight. This solution redraws the boundaries between converting and packaging in tissue converting, integrating, for the first time, the packaging of rolls with trimming and cutting of logs.
It is a solution that transforms the end of the line to guarantee unprecedented process continuity, simplified production flow and a compact layout, built around a single technical supervisor, responsible for an automated self-regulating process.
Futura and Plusline's technologies are creating a new era in process automation and integration. In addition to the benefits linked to the overall performance of the line, they create a new role for the operator, which is more gratifying, qualified, safe and gender-neutral.
Come and find out more.

Tissue World Düsseldorf
28-30 March 2023
Stand F20
Conference paper by Matteo Giardini
29 March 2023
4 pm