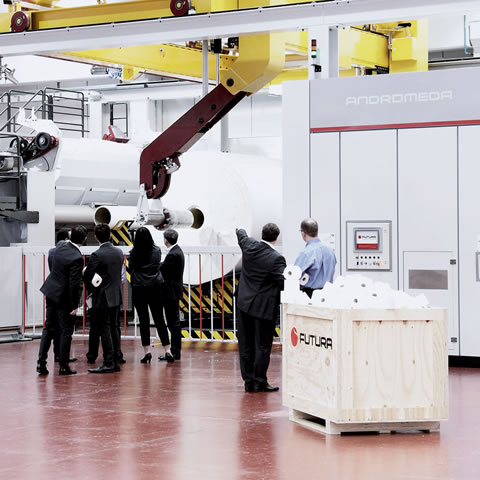 13 April 2017
Tissue World, the most important global event in the tissue paper industry, closed its doors after a highly successful few days in Milan, this year held from 10 to 12 April.
"Tissue World is always a key event in Futura's calendar" explains Brand Ambassador Marco Dell'Osso. "This year we met with many international companies and they all were extremely interested in our approach to innovation in the converting sector, in particular, the developments we outlined regarding how Industry 4.0 will unfold."
In the days immediately following Tissue World, Futura opened the doors to FuturaLab, enabling clients to experience the Andromeda line at first hand -­‐ a clear example of Futura's technological leadership.