Futura's lines for the Professional (Away-­from‐Home) market offer the highest levels of reliability, efficiency and flexibility to the often changing demands of this globally sensitive market.
A wide range of products and a finished product standard of incomparable quality are the reasons Future Professional lines are highly acclaimed, particularly in the areas of Parent Reel Handling, embossing, rewinding and cutting.
All Futura Professional lines can be delivered in various configurations.
Andromeda, which guarantees the best performance on the market,
embodies the future of converting. Today.

Suitable for installation on any Professional line, it optimises a line's performance in terms of automation,
process control and safety.
Professional lines
UNWINDERS
F71.A FLYING SPLICE
Automatic web splycing system
Splycing speed: 100 mt/min
Splycing time: 60 seconds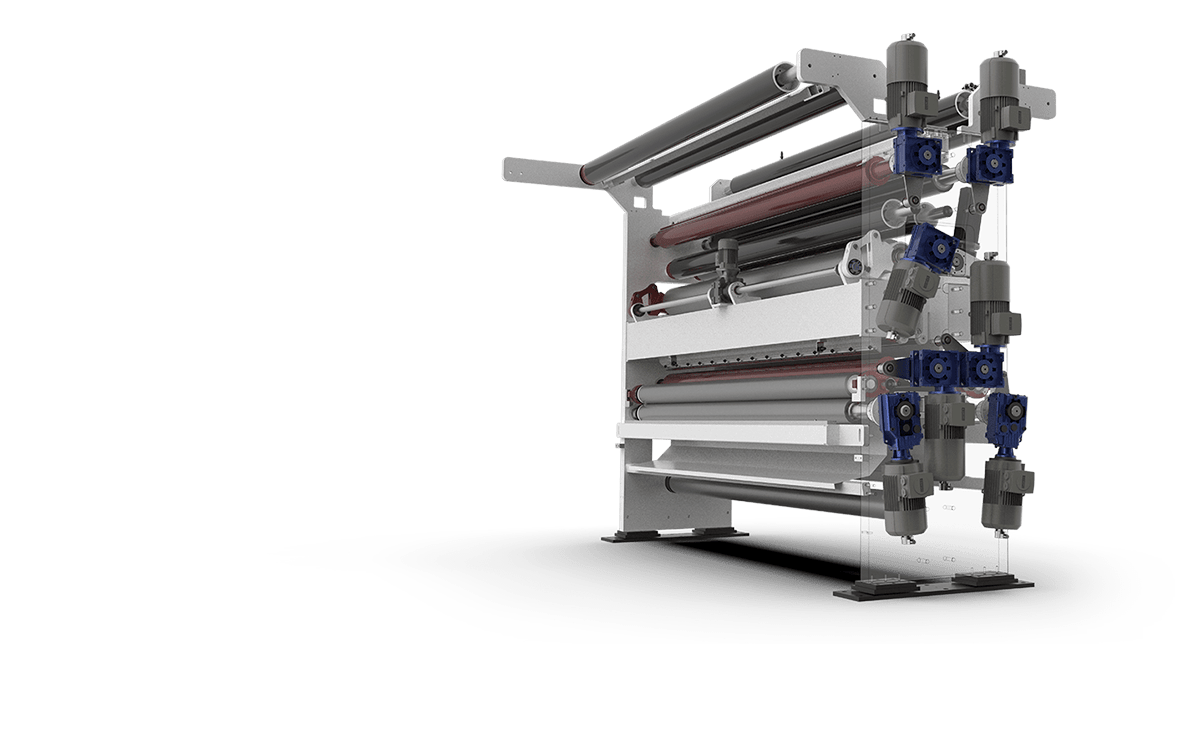 F70.B MANUAL JR CHANGE
Preparation with awaiting JR: with tape
Finished JR cutting: Manual
Web Splicing: Manual
Line stop for JR change: approx. 4*minutes + ramps
JR diameter: Up to 2200 mm
*depending an operator's skill level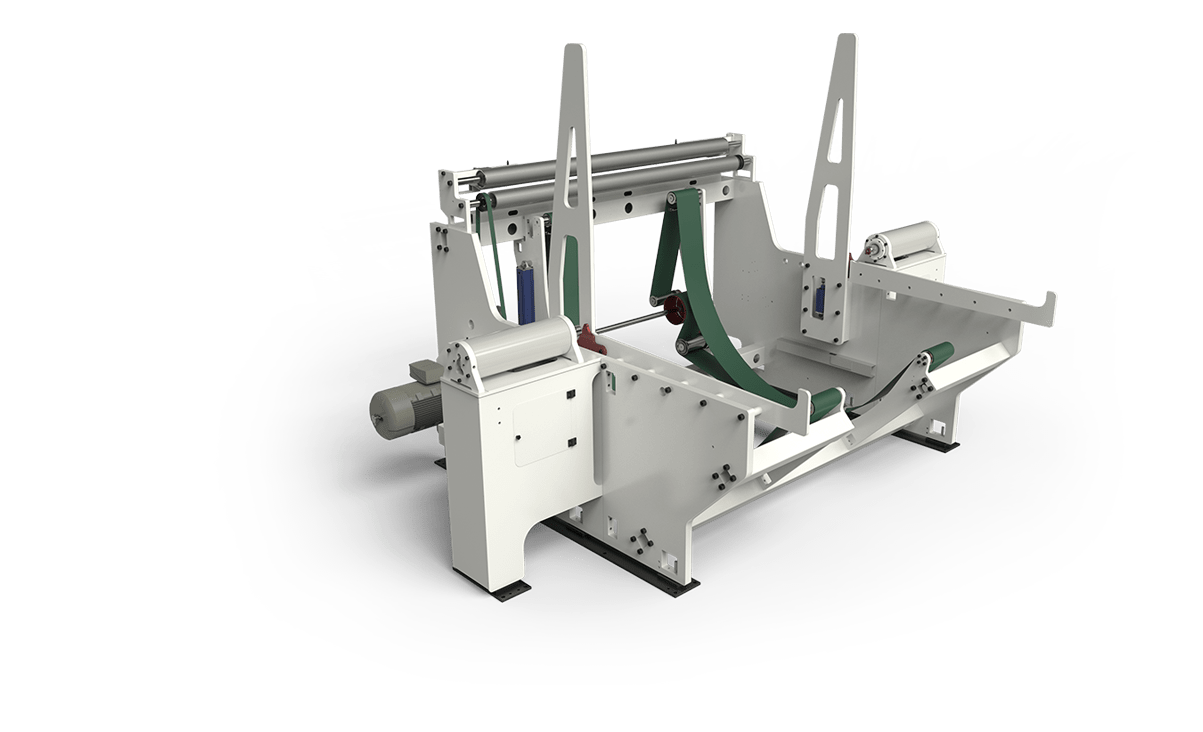 Professional lines
CALENDER
F81.A CALENDER
Speed up to 900 mt/min
Rolls diameter: 500 mm
Maximum working pressure: 55kg/cm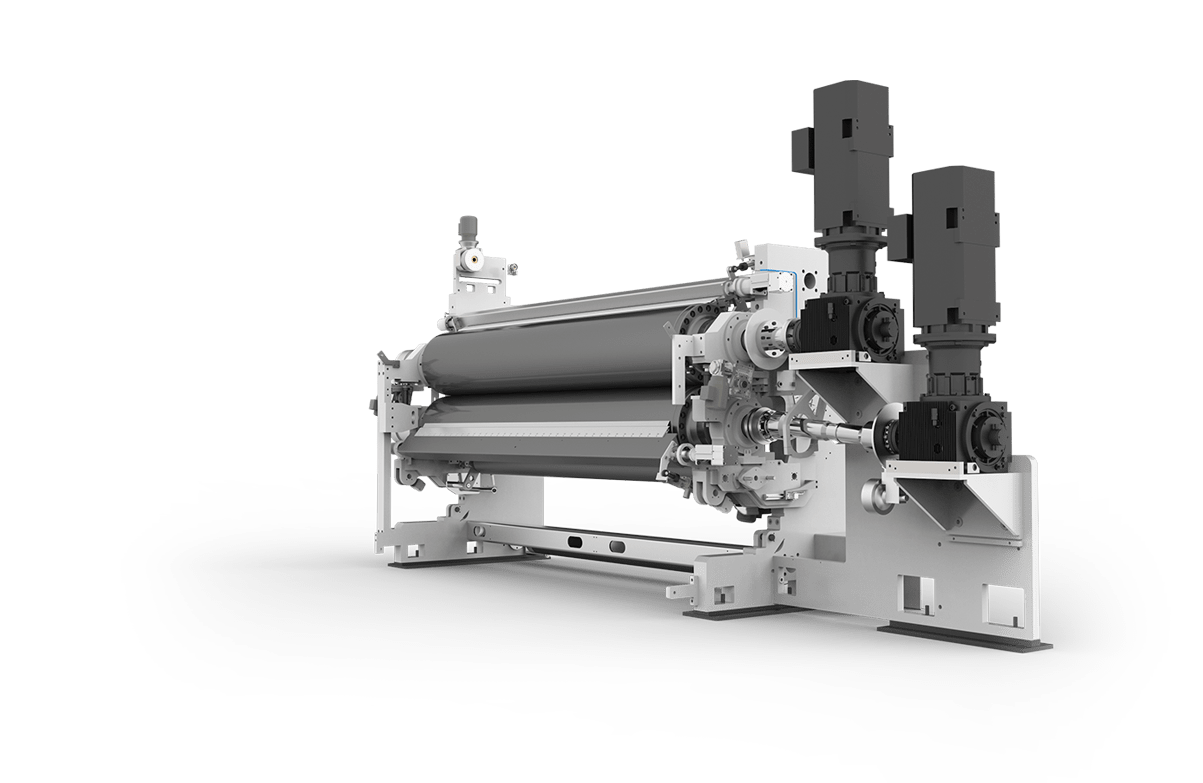 Professional lines
PRINTERS
F80.A PRINTER
Up to 4 colours
Maximum speed: 650 mt/min "in line" 900 mt/min "off line"
Printing registration adjustments from operator panel by camera system
Gearless technology
Cleaning system by steam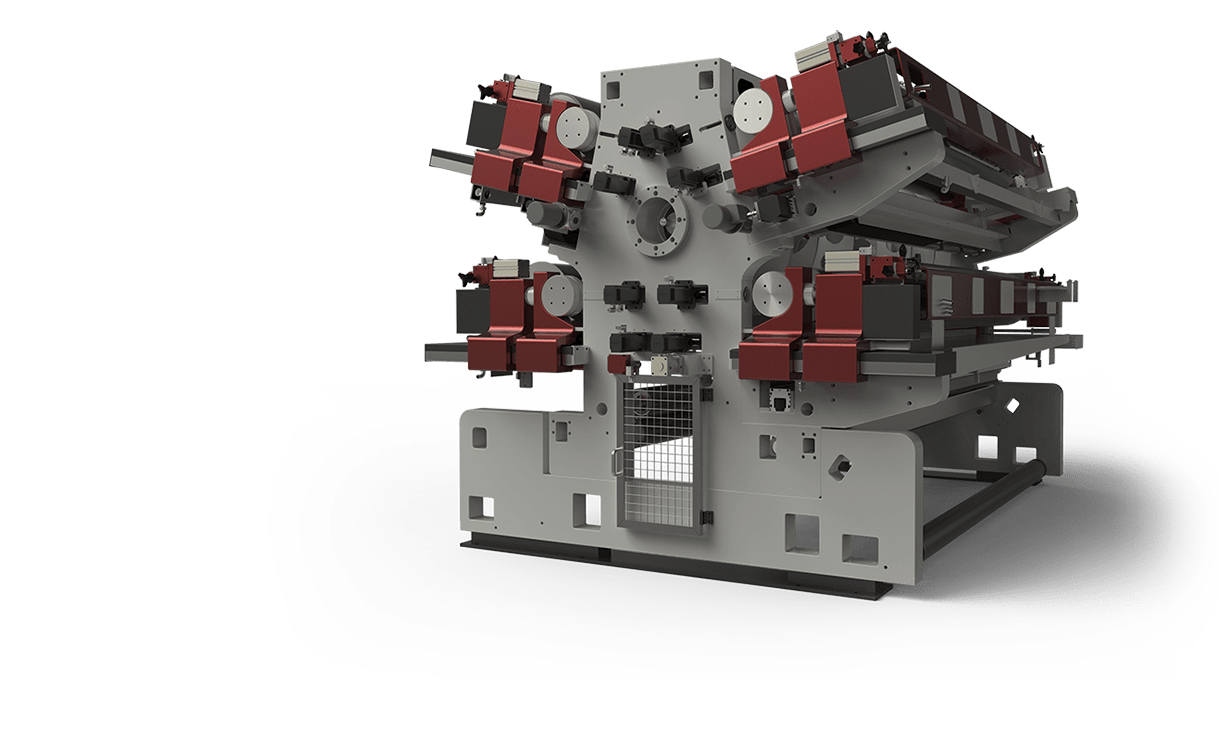 F80.B PRINTER
Up to 2 colours
Maximum speed: 650 mt/min
Clichè roll diameter: 304 mm
Anilox roll diameter: 395 mm
Gearless technology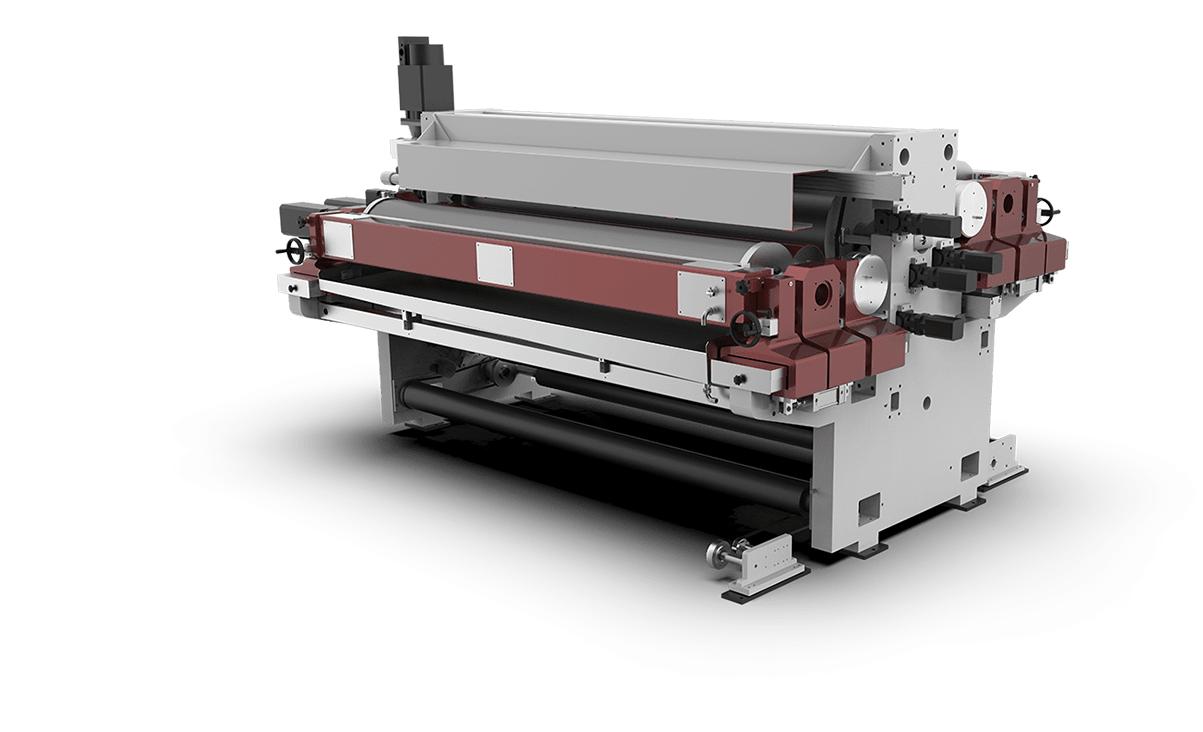 Professional lines
EMBOSSING UNITS
F88.J JOI EMBOSSER
Embossing Configuration: Nested/Point-to-Point/Random Point-to-Point/Joi+
Maximum speed: 650 mt/min
Steel embossing rolls diameter: 400 mm
Steel roll change time: 20 minutes
Rubber embossing rolls diameter: 530 mm
Marrying roll: Steel

Zero Deflexion

Technology
JOI EMBOSSER Technology heralds the new era of JOI HYDRO-BOND, ply bonding without glue.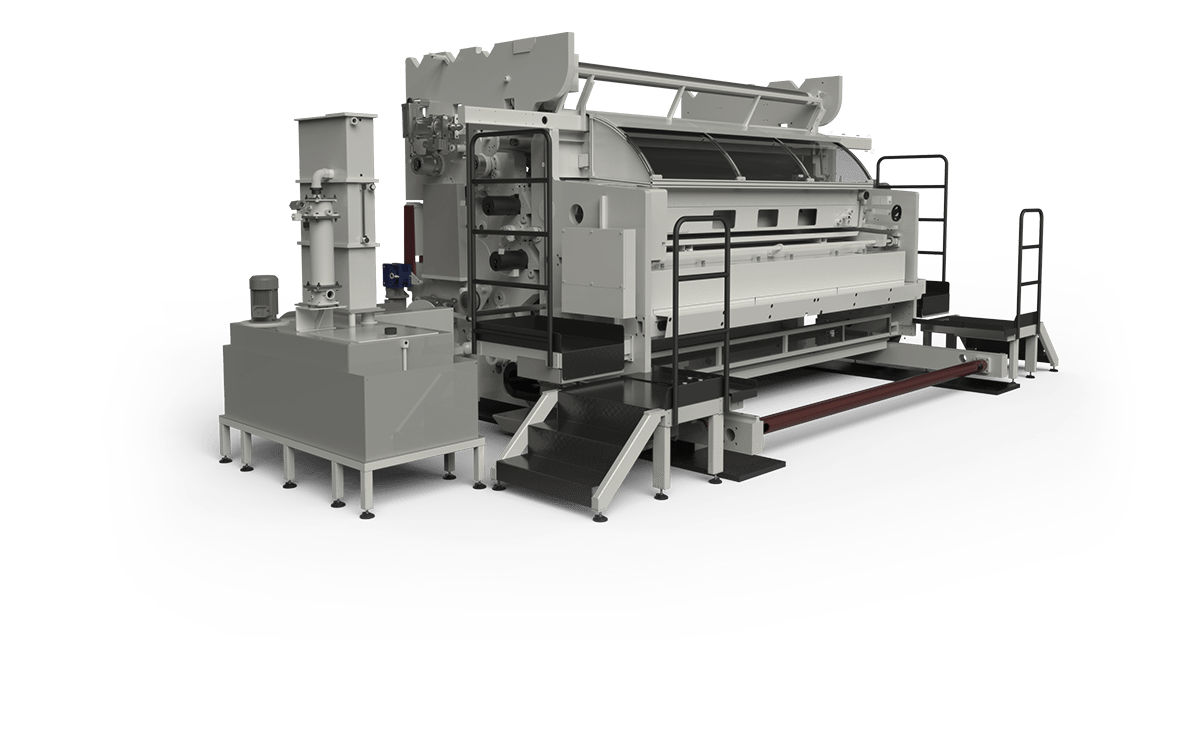 Zero Deflexion Technology
Available on F88.J JOI EMBOSSER



Pressure 50 kg/cm (280PLI)

F88.C EMBOSSER
Embossing Configuration: Nested/Point-to-Point
Maximum speed: 650 mt/min
Steel embossing rolls diameter: 550 mm
Steel roll change time: 20 minutes Upper/25 minutes Lower
Rubber embossing rolls diameter: 480 mm
Marrying roll: Rubber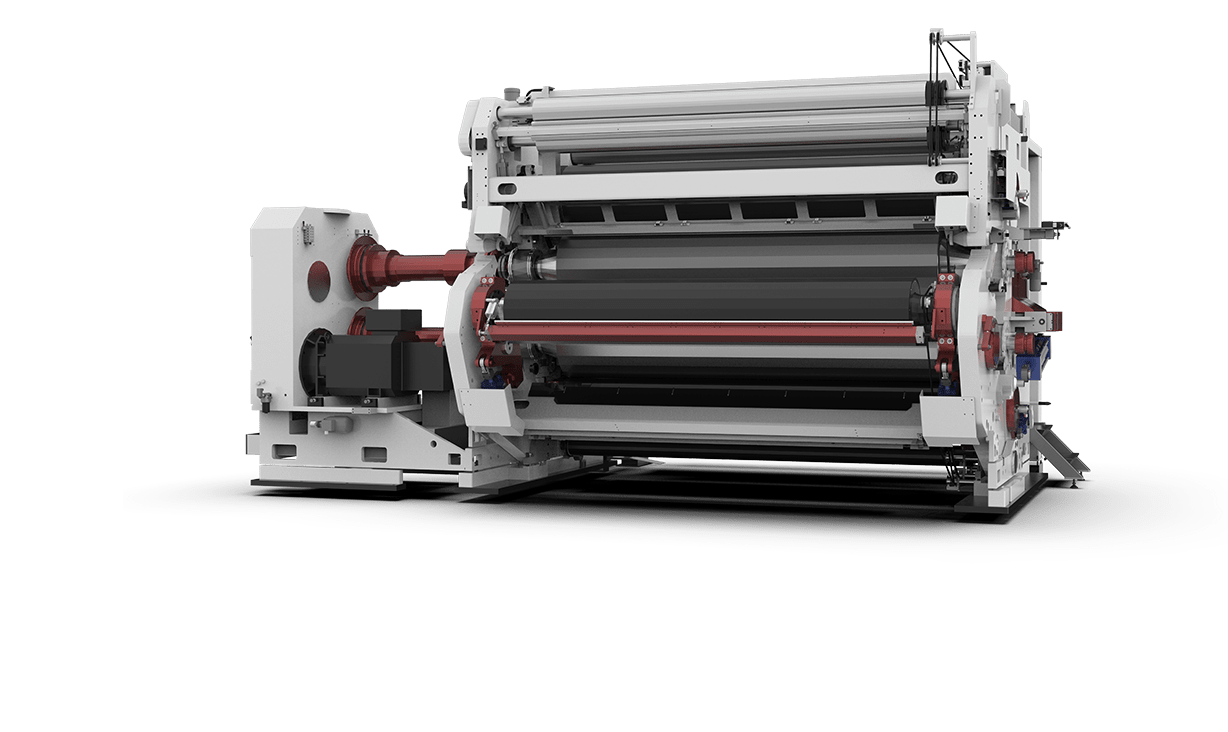 F88.L EMBOSSER
Embossing Configuration: Nested
Maximum speed: 650 mt/min
Steel embossing rolls diameter: 500 mm
Steel roll change time: 20 minutes
Rubber embossing rolls diameter: 530 mm
Marrying roll: Rubber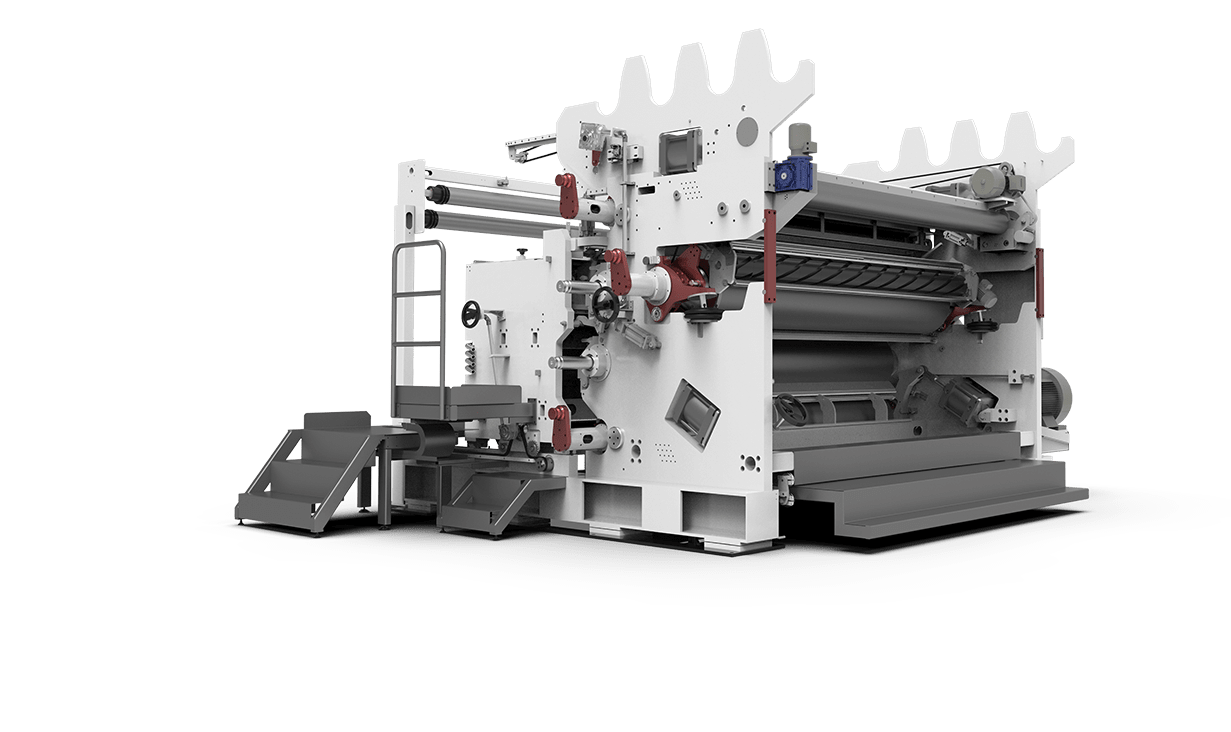 Professional lines
REWINDERS
F90.B REWINDER
Wind & Seal technology for both pick up and tail sealing during transfer
Running speed: up to 900 mt/min
Log diameter range: from 100 mm to 320 mm
Uniform winding
Core diameter from 38 mm to 76 mm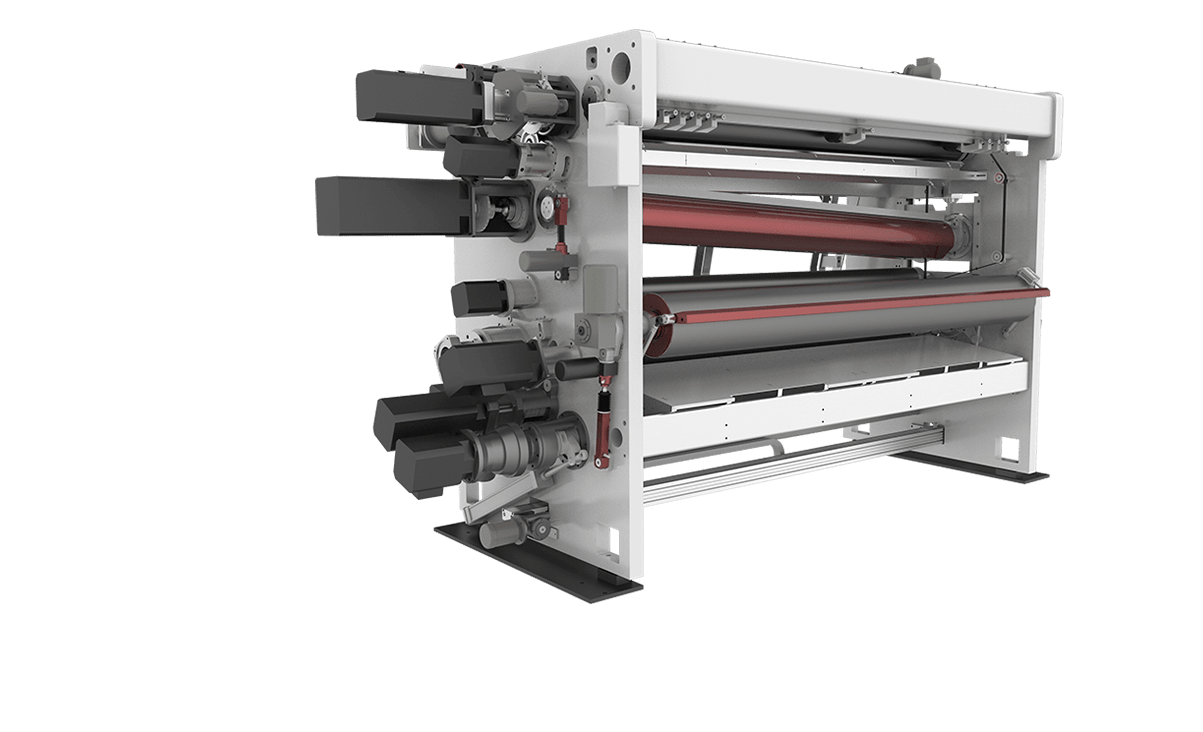 Professional lines
CUTTING SYSTEM
F31.A JANUS BAND SAW
Double-side vertical cutting blade
Active trim elimination
Automatic grinding
Max roll density: 0,30 Kg/dm3
Up to 3 channel
Tensioning device with motor jack and load cell (settable from panel )
Easy and safe blade change procedure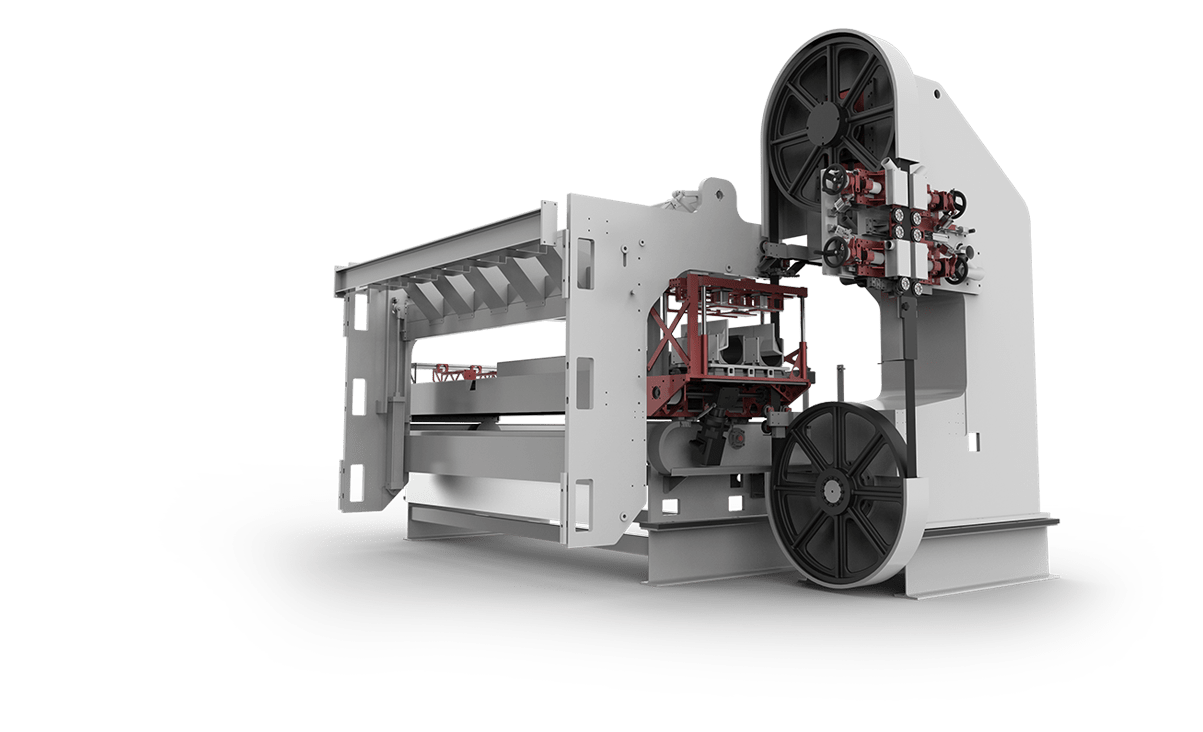 Professional lines
COREMAKING SYSTEM
CAMALLO F12.D AUTOMATED CORE REEL MANAGEMENT
Automated loading, unwinding and exchanging of coreboard reels
Touchless, faster and totally safe process
Quick return on investment
Can manage up to 16 reels
Can be retrofitted on any coremaking system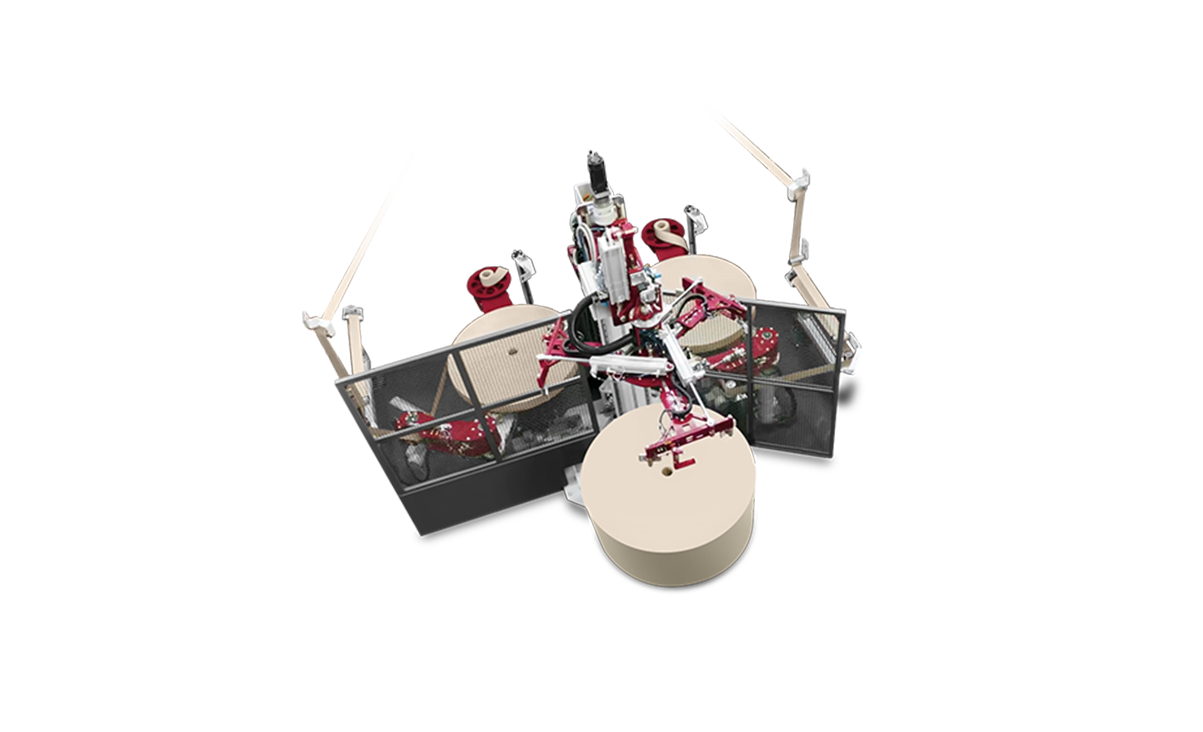 F11.B COREMAKER
85 m/min speed-up to 30 cores/min
By-pass spliced core
Circular saw blade - diameter 190 mm
Core diameter: min. 35 mm, max. 90 mm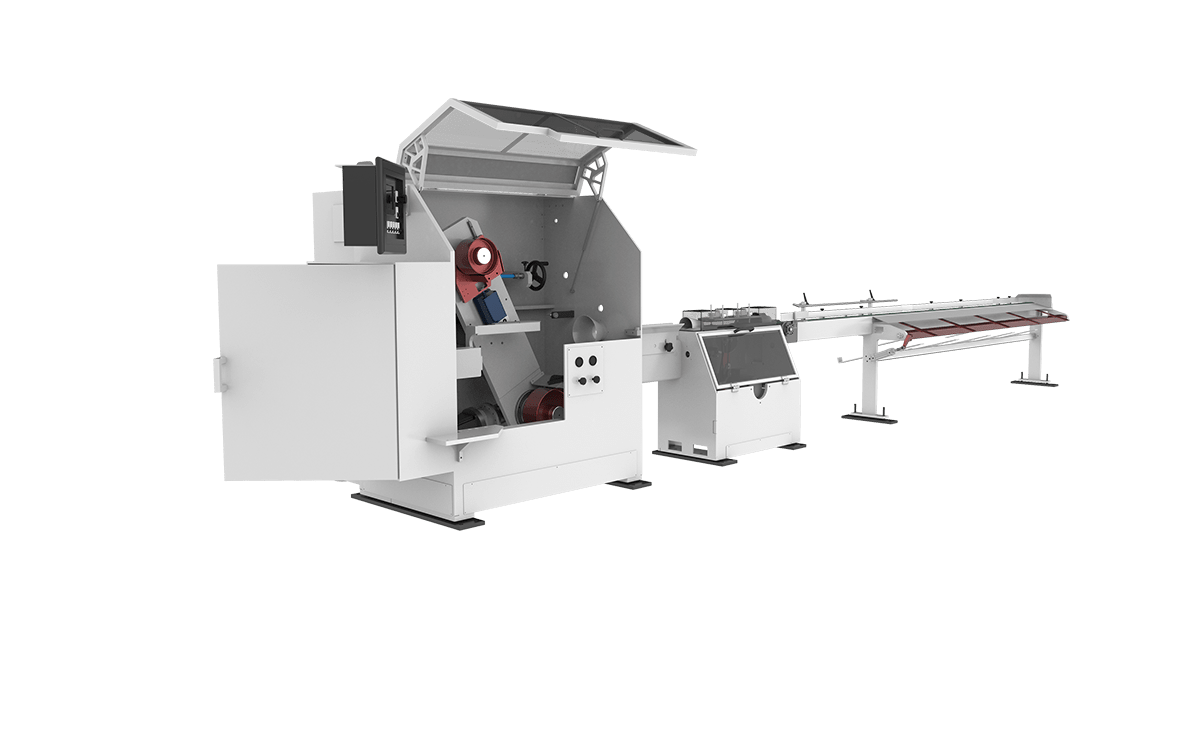 F12.B UNWIND STAND
From 1 to 4 plies
Automatic flying splice system
Dedicated electrical crane for Reel loading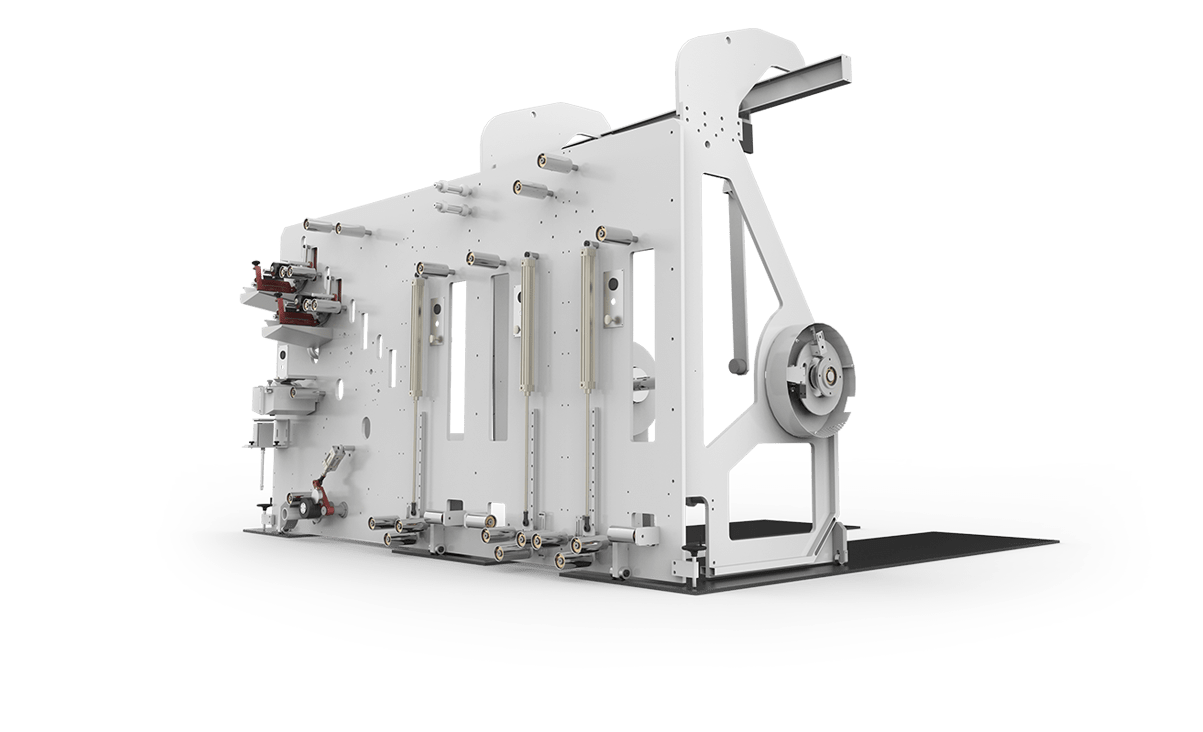 F10.D CORE ACCUMULATOR
Core diameter range from 35 mm to 90 mm
Storage capacity: Up to 500 cores
FIFO Logic
Perfect core drying
Best cores quality