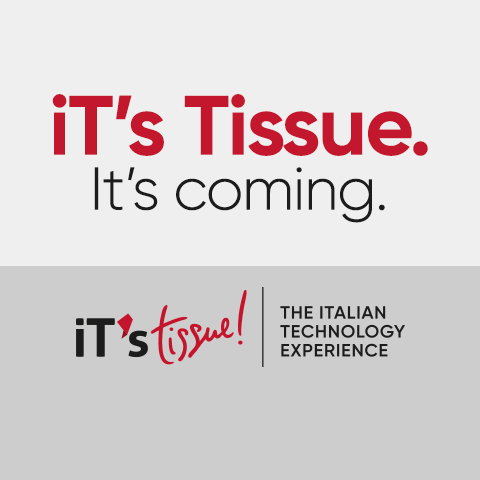 Futura: remarkable revelations for iT's Tissue
25 - 29 June 2018
Lucca, Tuscany, Italy
The anticipation is building as Futura prepares to reveal a series of innovations and a super-focused service organization during iT's Tissue in Lucca, June 25-29.
A snapshot of innovations to be presented at It's Tissue includes: a unique automatic Jumbo Reel management system which is safer, more effective and less dependent on manual operations; advanced dust control; New standards in automation, Big Data collection and analysis as leadership in Industry 4.0 integration, which minimizes downtime therefore maximizes Overall Equipment Effectiveness (OEE).
With a large number and variety of converting lines now operating throughout the World, Futura's ProCare service and spare parts provision is evolving to ensure industry-leading support now and in the future.
All will be revealed during iT's Tissue.