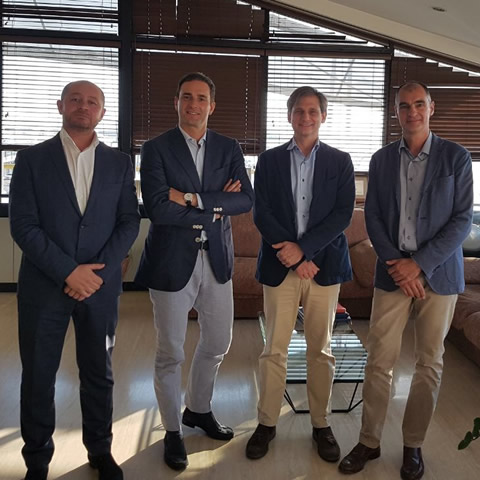 From the left: Piero Ceccon, Fabio Boschi, Giovacchino Giurlani, Giulio Simonelli
Futura announces new board and CEO
September 2017
Futura enters its next stage of development with a new Board of Directors and the promotion of Piero Ceccon to Chief Executive Officer.
"Together with Faper Group President Fabio Boschi we have worked hard over the last few years to provide Futura with a strong and capable leadership, and we are now extremely happy to announce this important step in the company's growth", said Fabio Perini, founder of Futura, who has taken the position of Honorary President, with Boschi Chairman.
The Futura board is completed by two other key managers: Giovacchino Giurlani, who oversees innovation and product development, working closely with Mr Perini and the rest of the team at FuturaLab; and Giulio Simonelli, who has been instrumental in implementing the highest operational standards at Futura over the years.
Ceccon joined Futura three years ago to head up the company's international operations, overseeing sales of technology and the ProCare service division. During this time the Lucca, Italy-based business has seen particularly strong growth worldwide, including numerous Andromeda line deliveries through which Futura has asserted its technical leadership in the field.